Generate the work orders associated


From the maintenance plans, Yuman generates automatically the preventives work orders. To this end, go to "Contracts > Generate Work Orders".


This work orders may have different status like "open" or "scheduled" if a technician was assigned to this intervention.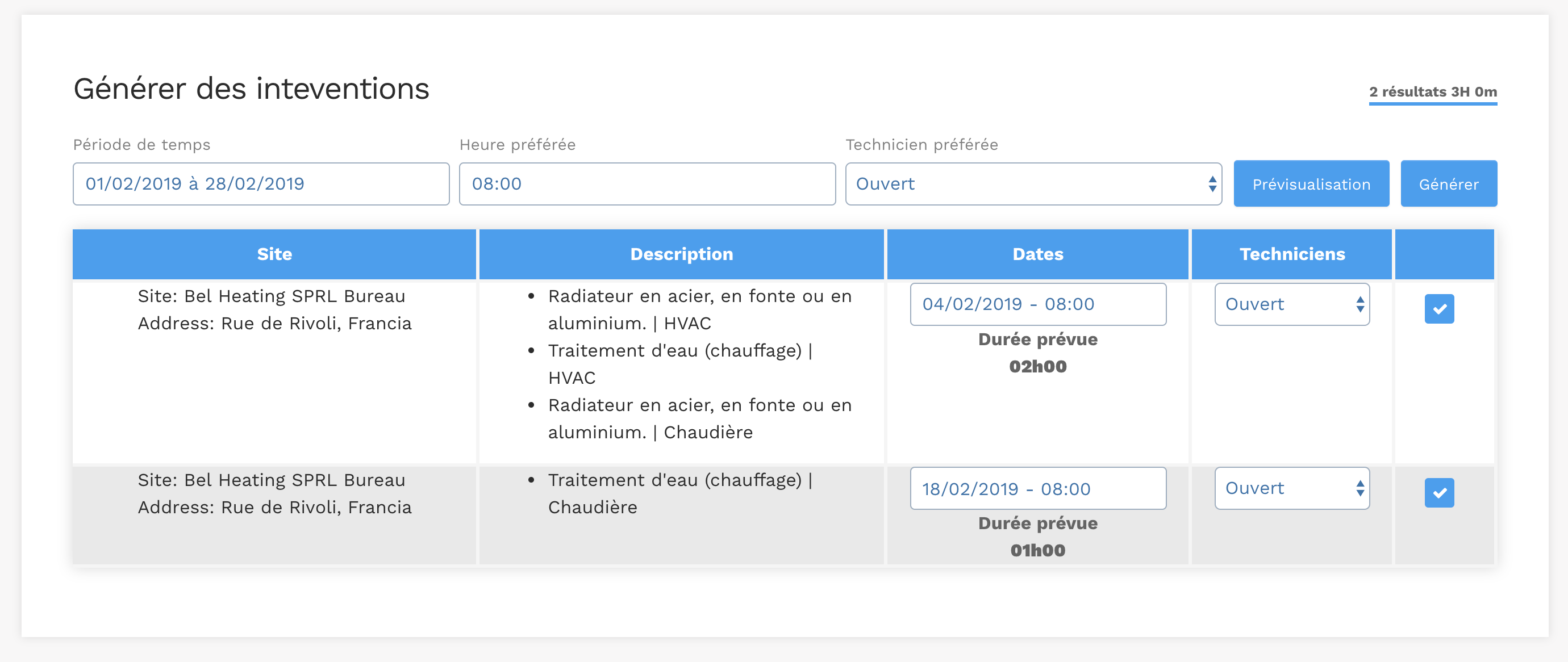 For more informations about the benefits of the preventive maintenance, have a look at our blog article.