KPI maintenance: monitor the day's progress


The icone "graph" (which is available on top/left of the application) provides you an access to all the daily progress, any time.


There you will find informations such as the recapitulative tab of the interventions (per status and total time), the interventions distribution graph and the distribution per team and per technician.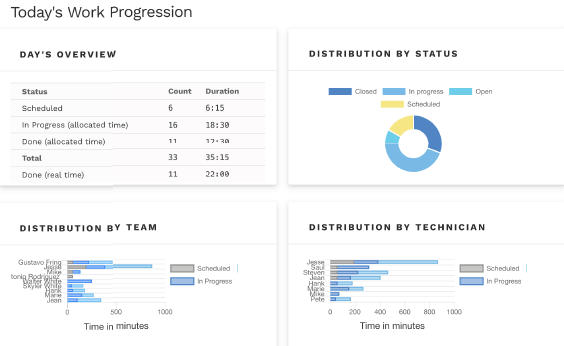 You will be able to follow all the daily progress in the blink of an eye.