How to manage your minimum stock levels?


The material master allows you to display 2 stock levels for a material:


• the current actual stock
• the minimum stock threshold


Thanks to the color code, the figure is green if the current stock is above the minimum stock and red if the current stock is less than or equal to the minimum stock. You keep an eye on your supplies and the items to order in order to anticipate and avoid an unexpected stock shortage.


You also have access to the purchase price and the selling price of the products.







By clicking on a reference you can access the details of the material master record. It is also possible to define different stock types and to initialize the initial actual quantity for each stock: main stock. Stock assigned to each technician. Stock assigned to each site. To use this feature, please request it from the support team who will activate multi-warehouse management for your account.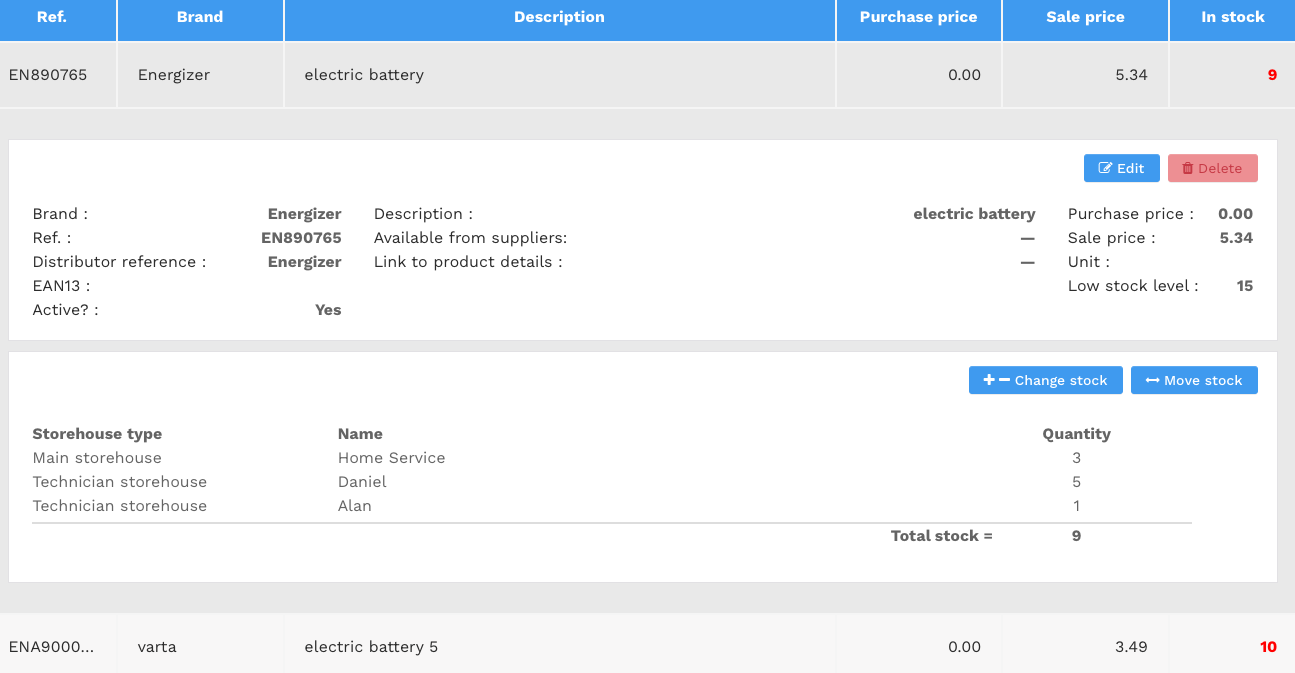 The article base page also has a filter for selection:


• by supplier/distributor
• by product name
• per outgoing items


The valuation function will allow you to find out how many materials are available and to obtain a valuation of your stocks in real time.







Stock levels also appear when adding an item to a work order from a fixed or mobile location. Possibility to check "in procurement" to create a list of items to order. You will then be able to track your orders from the procurement tab. For more information, click on : Tracking Procurement Items.


The "Supplier Purchasing" functionality allows you to create a purchase order for the items you wish to purchase and send it by e-mail to the supplier concerned.