How to generate the preventive intervention orders?


From the maintenance plans, Yuman generates automatically the preventives work orders. To this end, go to "Contracts > Generate Work Orders".


You can go to the "Contracts > Generate Work Orders" tab and select the interventions for the period you want. You can also filter by technician.


You can click on "Generate" and the opened work orders (not yet assigned to a technician) will appear on the calendar and on the map.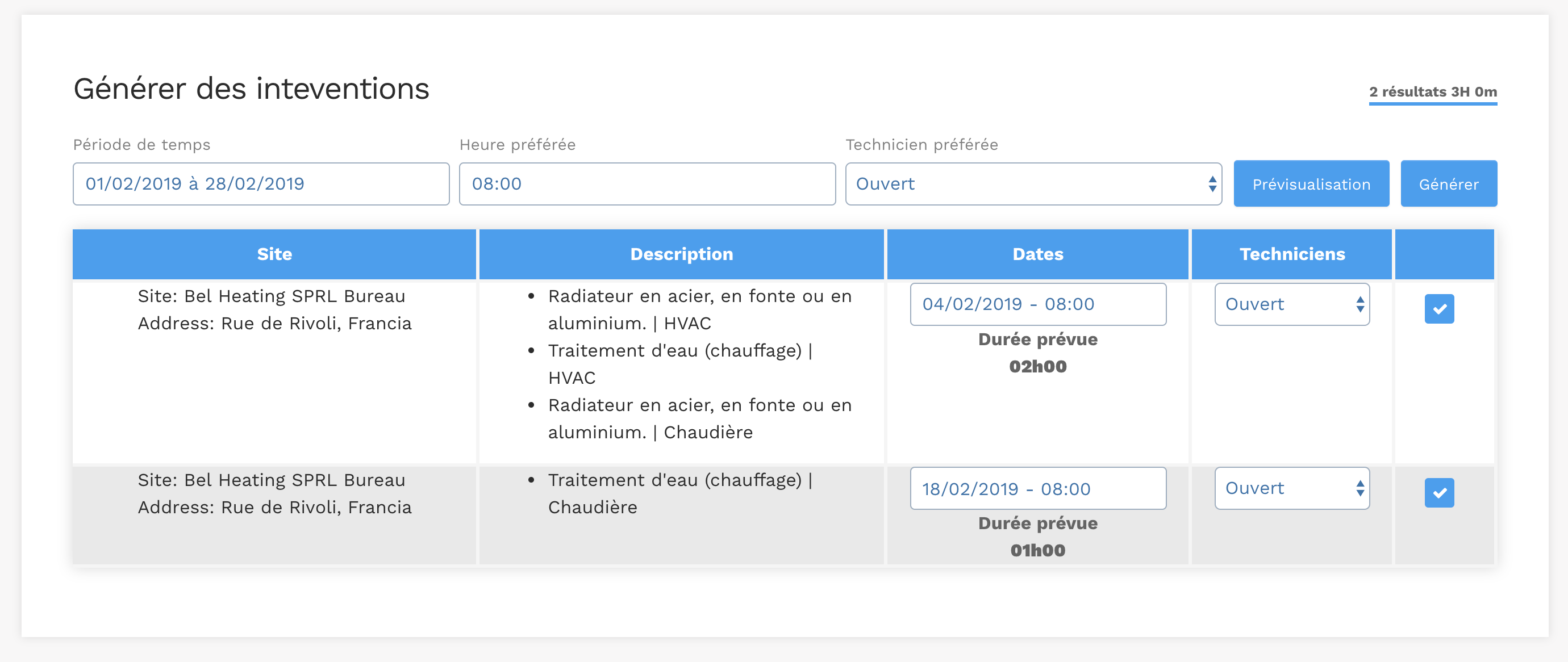 For more informations about the benefits of the preventive maintenance, have a look at our blog article.