How to invoice on-site?
Yuman offers you the opportunity to invoice on site directly as a result of an intervention.


Therefore, it is the technical team that builds the invoice and sends it directly by email to the customer:

- Closing of the intervention by the technician
- Direct estimation of the WO taking into consideration: work hours, travel times, items used are valued
- Direct creation of the invoice and sending by email
- Addition of the General Conditions and VAT certificate
- Cashing possible via the interconnection between Yuman and Stripe


To do so, check "Authorize invoice on site" in the Preferences. You can pre-register invoice preferences and choose to attach the work-order report in PDF format to the invoice.


When creating an intervention, you can add the necessary materials (from the database or not) : the price will automatically be indicated.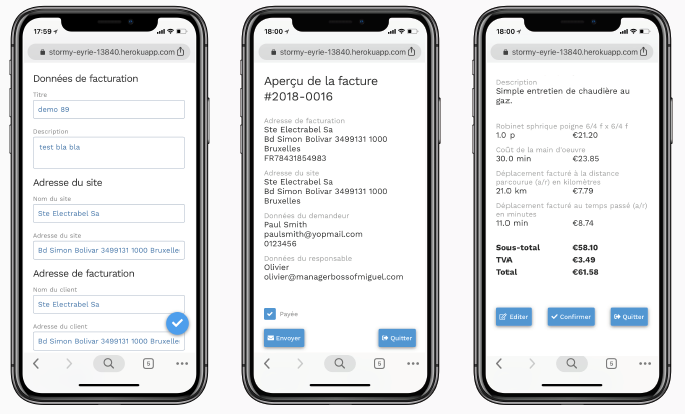 Yuman offers you another possibility: the work order cost is estimated, but the invoice is sent later.