Manage maintenance contracts


Imagine organizing and structuring your maintenance contracts on the financial and operational levels, managing your maintenance and regulatory visits, anticipating the associated interventions in very, very simple way ... With Yuman, it's possible!


1 - Manage your maintenance contracts


Yuman enables you to manage your maintenance contracts financially, thanks to the addition of indices and revision formulas. You also get the history of revaluations. Contracts can be single or multi-sites.


When it comes to creating a contract, you have the possibility to distinguish the operational and billing dates, to define the review's frequency (monthly to yearly and more), to enter an ending date or to let the contract in "running".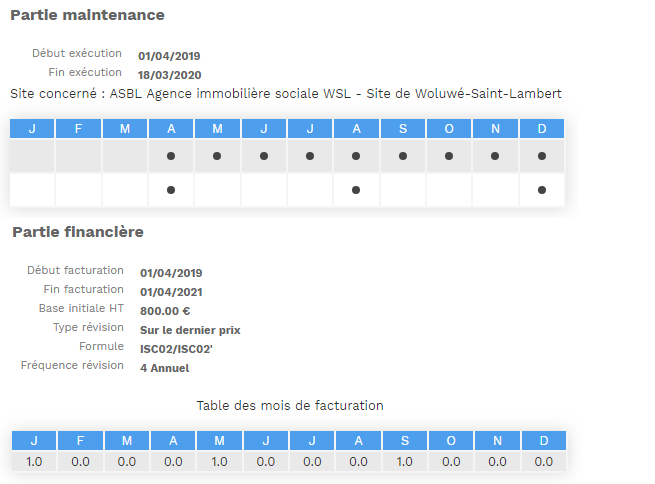 2 - Add your maintenance ranges


It enables to identify the preventive maintenance actions to be carried out on an equipment, the frequency and the estimated duration. Import your usual ranges or use standard libraries.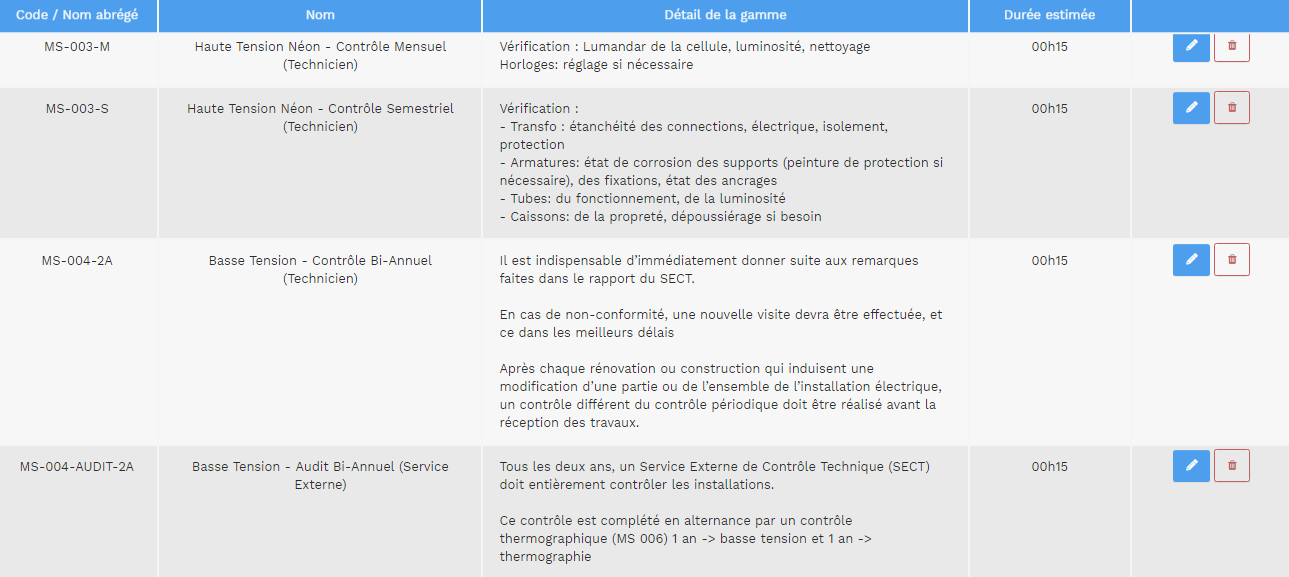 3 - Create your maintenance plans


A true schedule for the execution of maintenance ranges, it details the technical equipment, maintenance operations, frequency and estimated time required to complete each task.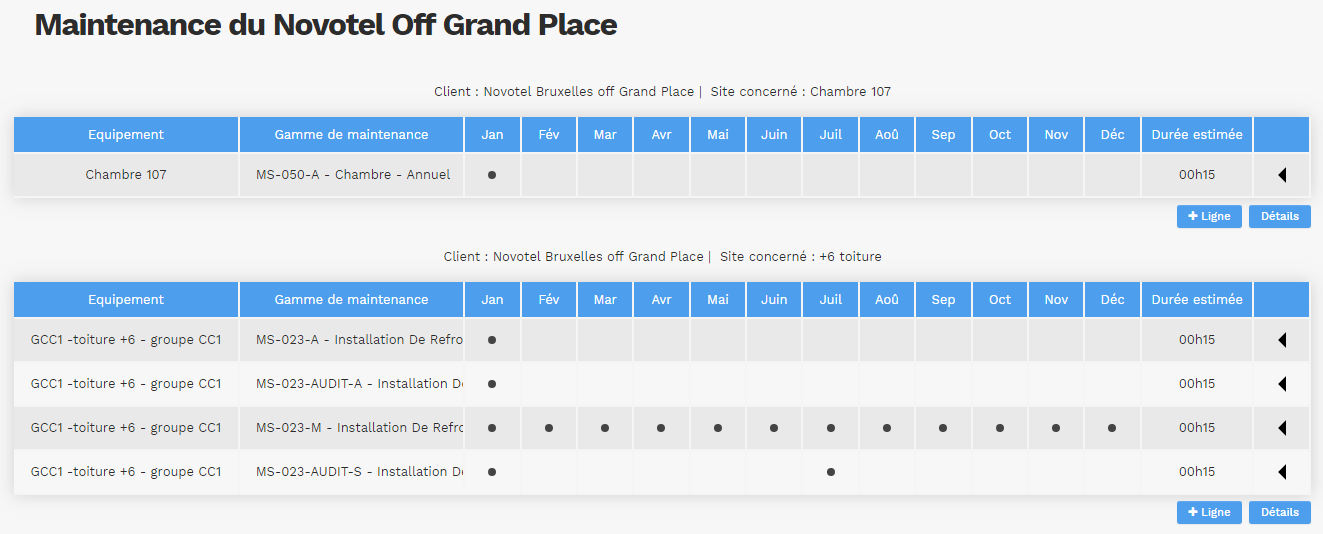 To take advantage of this feature, check out our Advanced plan.