Manage maintenance contracts
Imagine organising and structuring your maintenance contracts from a financial and operational point of view, managing your maintenance and regulatory visits, anticipating the associated interventions very, very simply ... With Yuman CMMS, it's possible!
1 - Manage your maintenance contracts
CMMS [Computerized Maintenance Management System] helps you to manage your maintenance contracts, especially from a financial point of view. Thus, you define in the "Contract" tab of the software, the indexes and revision formulas that you wish to apply within your company.
During the creation of a contract, in the financial part, you have the possibility to distinguish between operational dates and billing dates, to define the revision frequency (from monthly to several years), to enter an end date or to leave the contract in "running". The revaluation history is also available. Contracts can be single or multi-site.
Thus, you facilitate the financial management of maintenance contracts: all contractual invoices can be generated in one click from the application, without any re-entry necessary.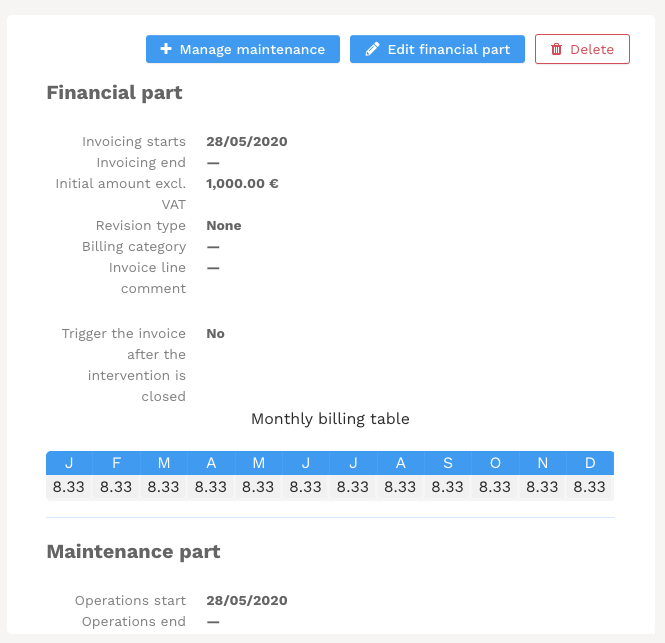 2 - Add your maintenance ranges
The maintenance ranges make it possible to identify the preventive maintenance actions to be carried out on a piece of equipment, the necessary frequency and the estimated duration. Import your current task lists or use standard libraries. The contents of the maintenance task lists appear on the technician's mobile application and support him in the various stages of performing the task and also appear on the completed task ticket.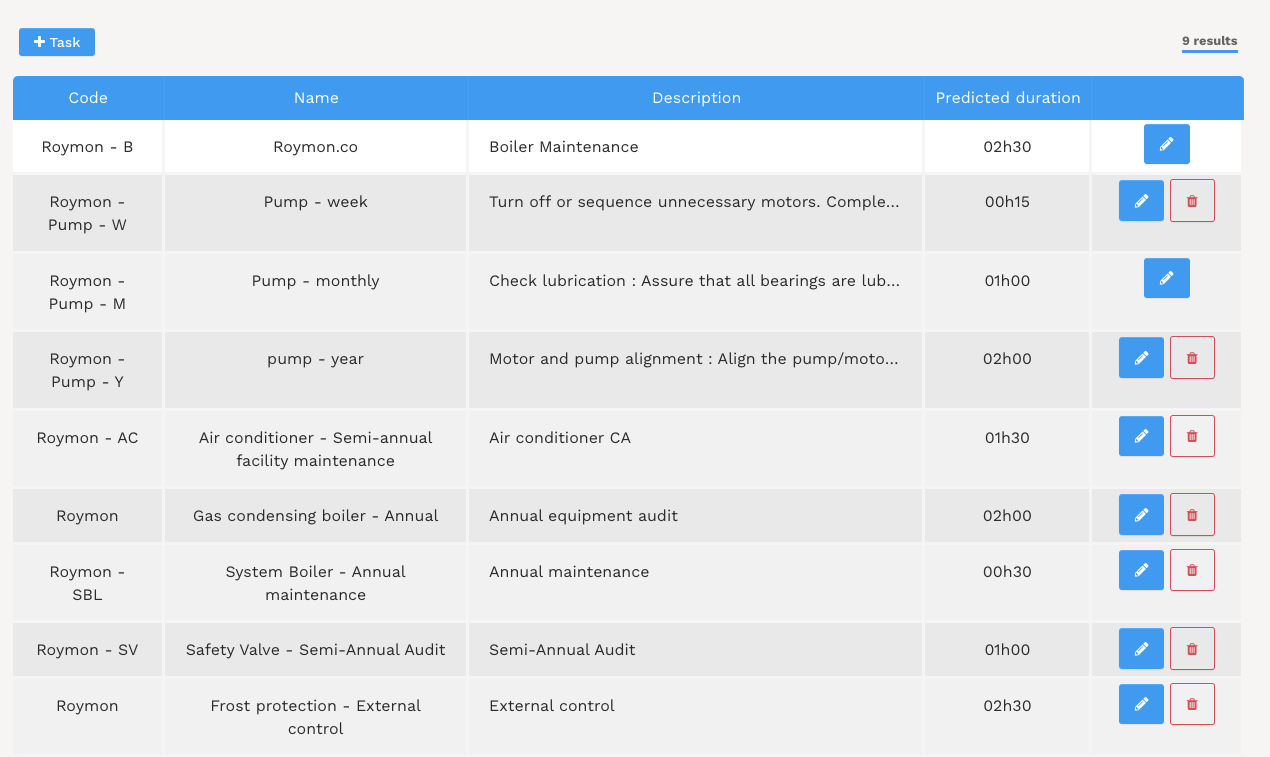 3 - Create your maintenance plans
A true maintenance schedule, it details the technical equipment, maintenance operations, frequency and estimated duration for each intervention. As the interventions are completed, the maintenance plan becomes more colourful: red for late interventions, yellow for planned interventions and green for completed maintenance.
The "Maintenance list" tab of the software allows you to visualize the planned maintenance and regulatory operations on all your installations or at your customers' sites. At a glance, you can evaluate the workload, improve planning and manage technical equipment.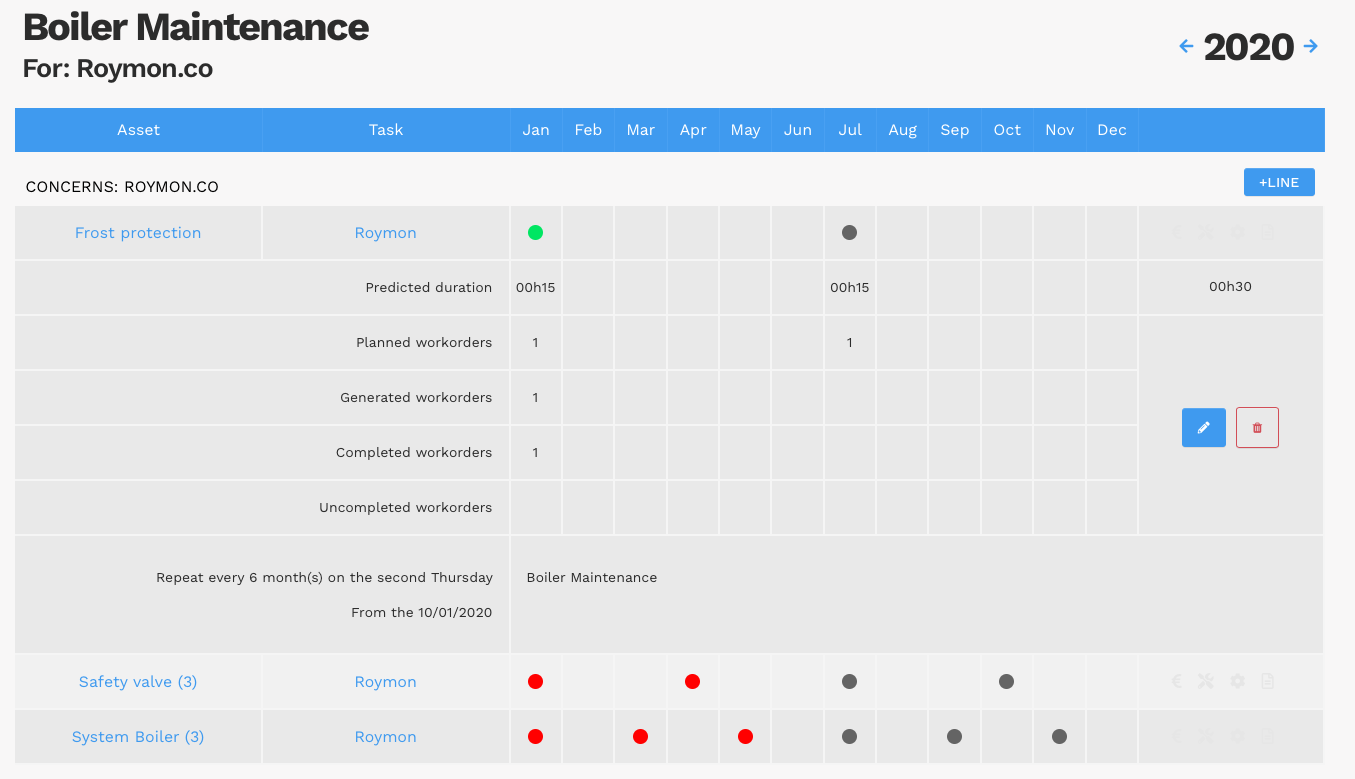 Finally, CMMS allows you to generate in one click all the preventive and regulatory maintenance interventions to be carried out over a given period. All you then have to do is assign them to each technician.
To take advantage of this feature, consult our Advanced offer.