Billing
With Yuman, you bill your operations in the blink of an eye!
Where many CMMS are limited, Yuman has a complete billing management module. Through its native integration with maintenance missions, it considerably lightens the tasks and operations associated with creating and sending invoices to customers. It avoids unnecessary retyping and transfers to other less efficient applications. The result is a reduction in invoicing and collection times for your interventions, your accepted quotes and your contracts.


👉 4 Types of invoicing
The application offers 4 types of invoicing as standard and numerous customization possibilities:
1. Invoicing of curative interventions
2. Automated invoicing of contracts
3. Invoicing of construction sites partially
4. Punctual invoicing
5. Customization, structured communication and transfer to accounting
Let's see these features in more details...


👉 Invoicing of the curative
When a technician operates, the invoice for his maintenance services is directly built in the background. Labour cost is valued according to the time spent and the number of technicians attached to this intervention. The travel cost is calculated according to the flat rates that you have predefined in the software, taking into account distance, travel time or a combination of these different elements. Finally, the items, spare parts and consumables used during the intervention are also listed, accounted for and valued based on your sales prices.

As soon as the intervention is completed, the invoice is ready. It can either be issued directly by the technician or be validated before transmission to the customer. Sending by e-mail with traceability of the good reception.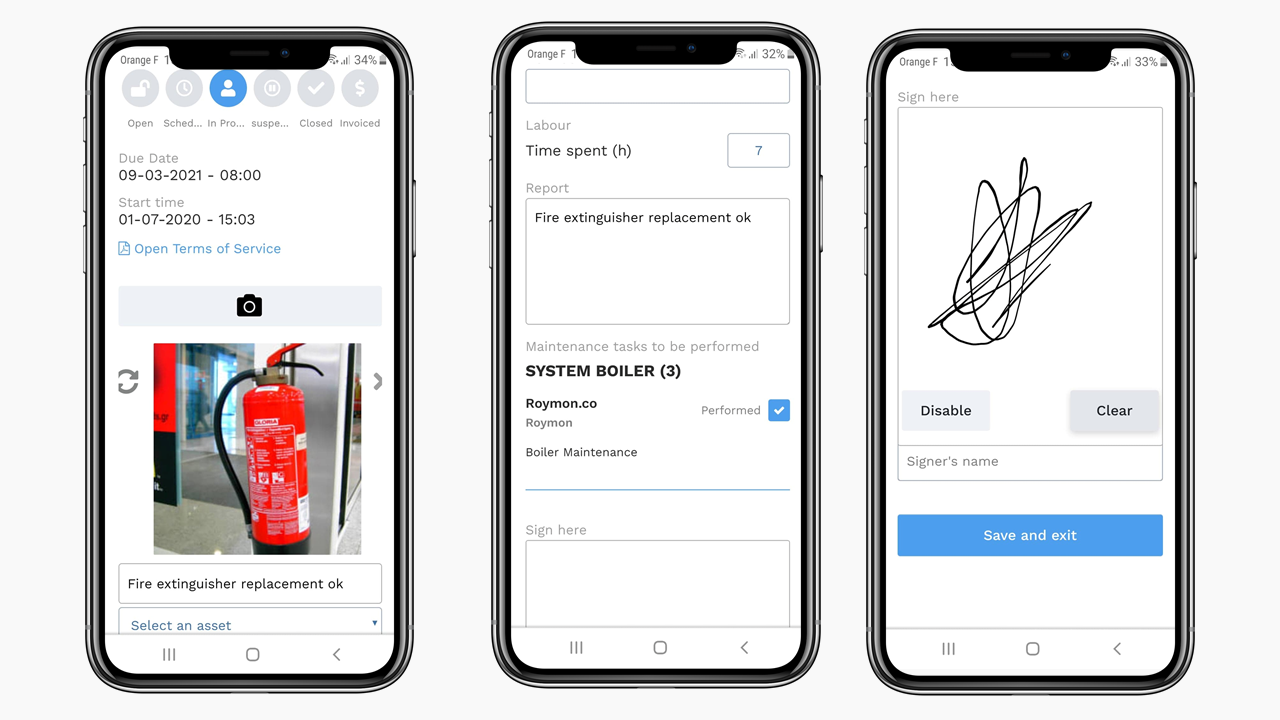 The VAT certificate is also completed and signed by the customer from the mobile phone or tablet. The VAT rate that applies to the site is used to calculate the amount including VAT.
The invoice is ready and can be sent by email to the customer together with the VAT certificate and the General Terms and Conditions of Sale of your company. The payment can be cashed.


👉 Automatic contract invoicing
In a few clicks you generate all your contractual invoices. These are now administration days saved every month with reinforced security and a considerably reduced risk of error.
Yuman takes care of everything: invoicing periodicity, contractual revision indexes and formulas, automatic invoice generation, revision on anniversaries, transmission of invoices by email to customers. Invoices can be triggered in advance or after the intervention has been carried out. Revisions can be made from the initial contract price or from the last revised price. Our experts have extensive experience in these different billing methods, which allows our solution to offer you the state of the art in terms of contract billing. And moreover it remains very simple to use...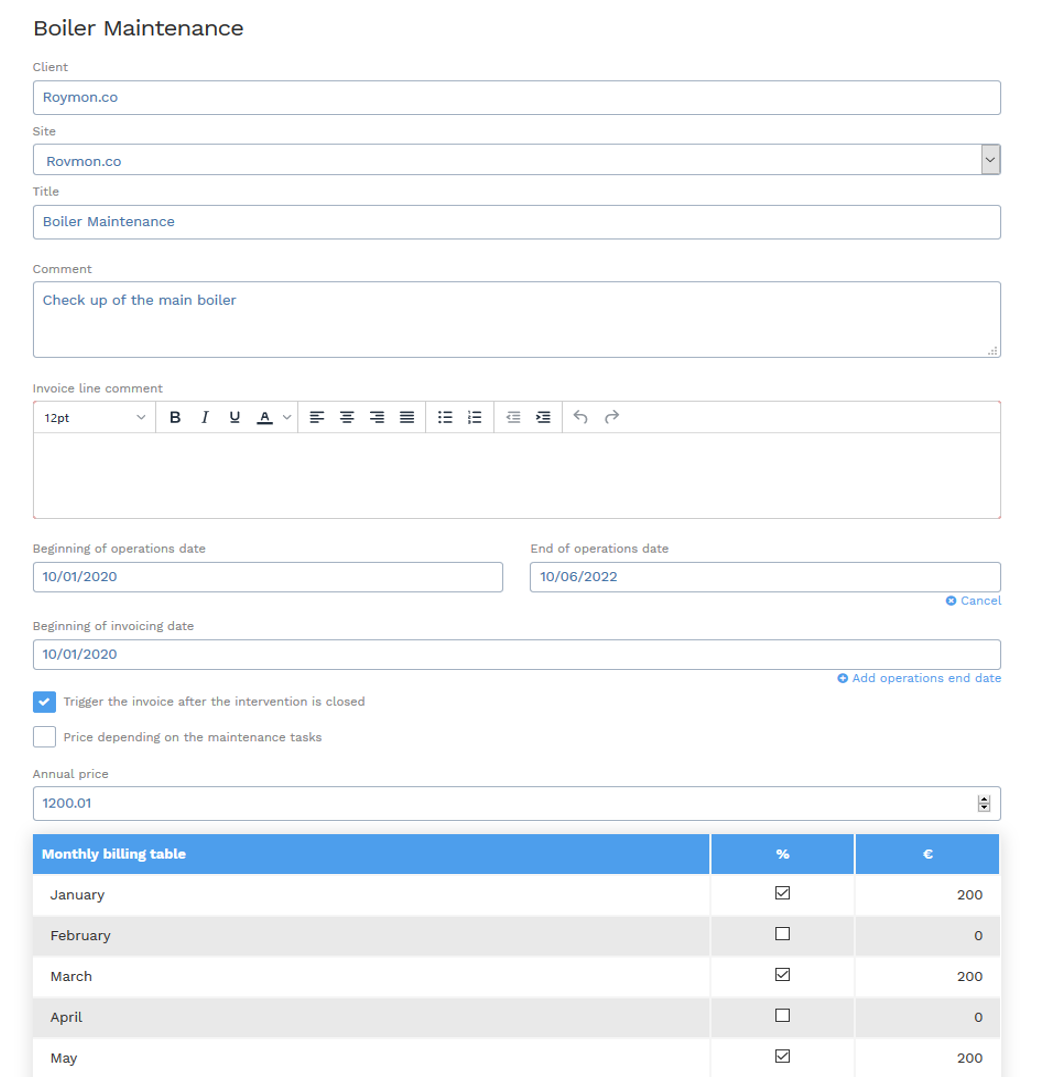 👉 Billing of building sites
As soon as it is accepted, the quote becomes a building site. The associated invoices can be issued: invoicing of down payments or by situation of progress of work and operations. Possibility of taking over the detail of the lines of the estimate or not: many functionalities are offered to you.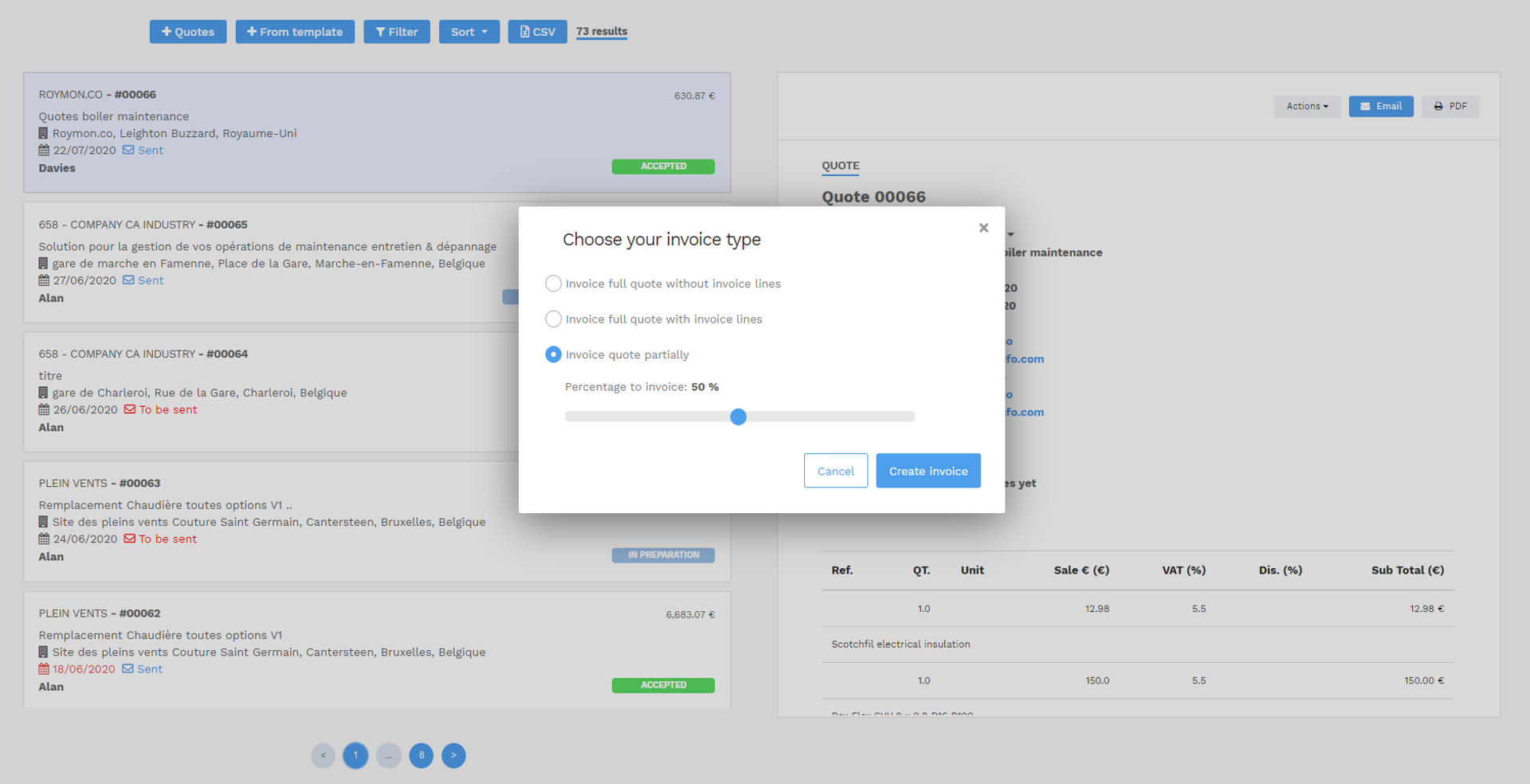 👉 Punctual invoicing
Apart from contracts, building sites and curative maintenance interventions, you may be required to issue one-off invoices such as consumables, equipment without associated services, etc. With Yuman nothing could be simpler: you select the customer, create the invoice and send it immediately by email.
👉 Preferences and accounting transfer
Company-specific preferences gather billing parameters such as hourly labor cost, cost of flat-rate services, method of calculating travel costs and applicable VAT rates. The management software adapts exactly to your way of working.
You will also be able to save indexes and revision formulas. The standard texts that you wish to transmit in your emails. With Yuman, everything, or almost everything, is customisable. You also have structured communication for bank reconciliation. Finally, you can export invoices directly to your accounting software: Winbooks, Sage, etc.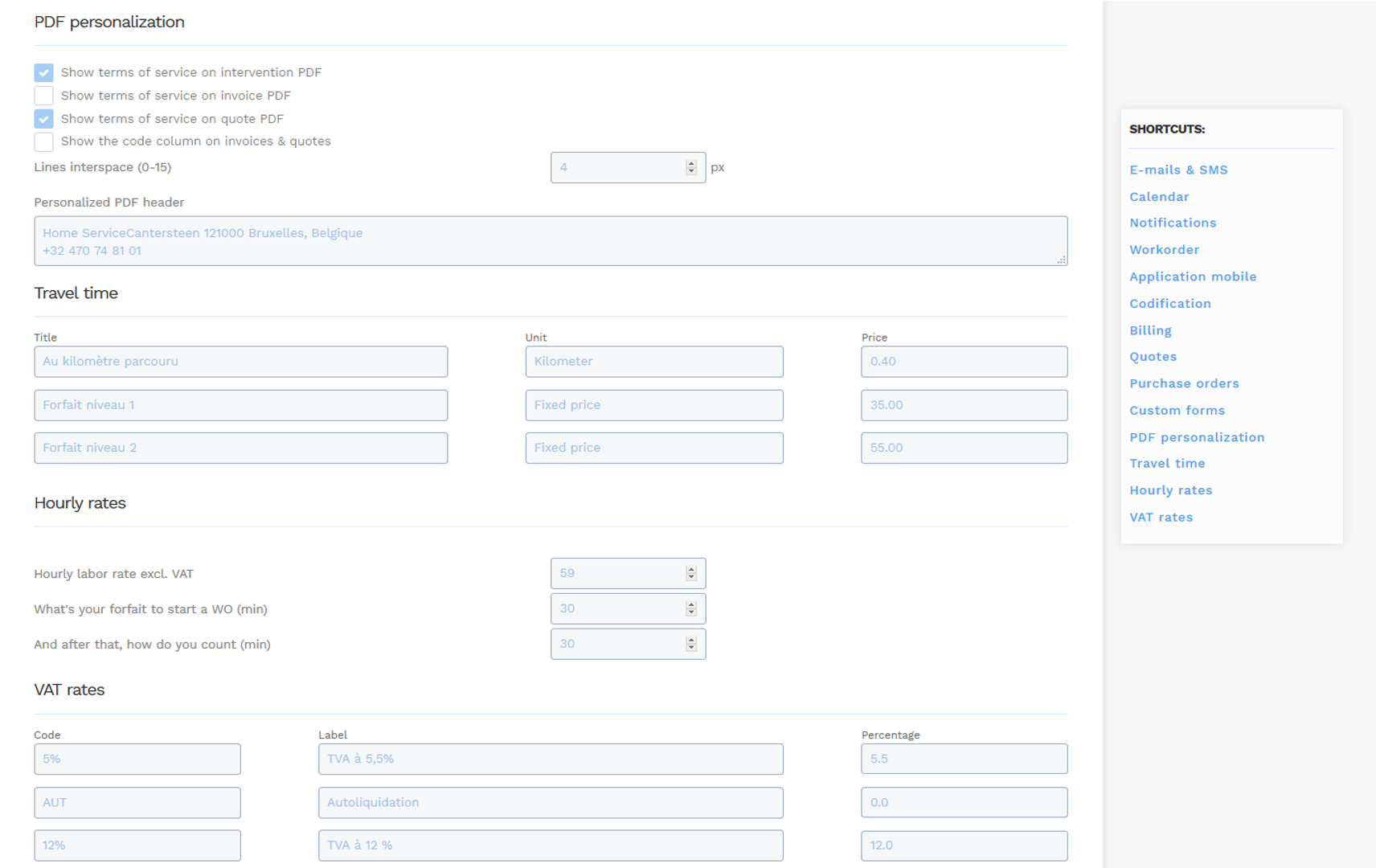 Available in web version on Mac and PC for managers, smartphone and Android tablet and iOS, for technicians and managers, Yuman is currently the best solution dedicated to industrial and real estate maintenance and after-sales service companies, offering reduced administrative work time and improved customer service. Book a 30' video conference demo to find out for yourself.