What is a template?


Yuman enables you to create templates and attestations which could be specific to your activity.


This feature is available from "Settings > Templates". Thus, all forms can be configured to be digitized on the technician mobile.


Some examples of forms: CERFA 15497, VAT certificate, boiler control certificate etc.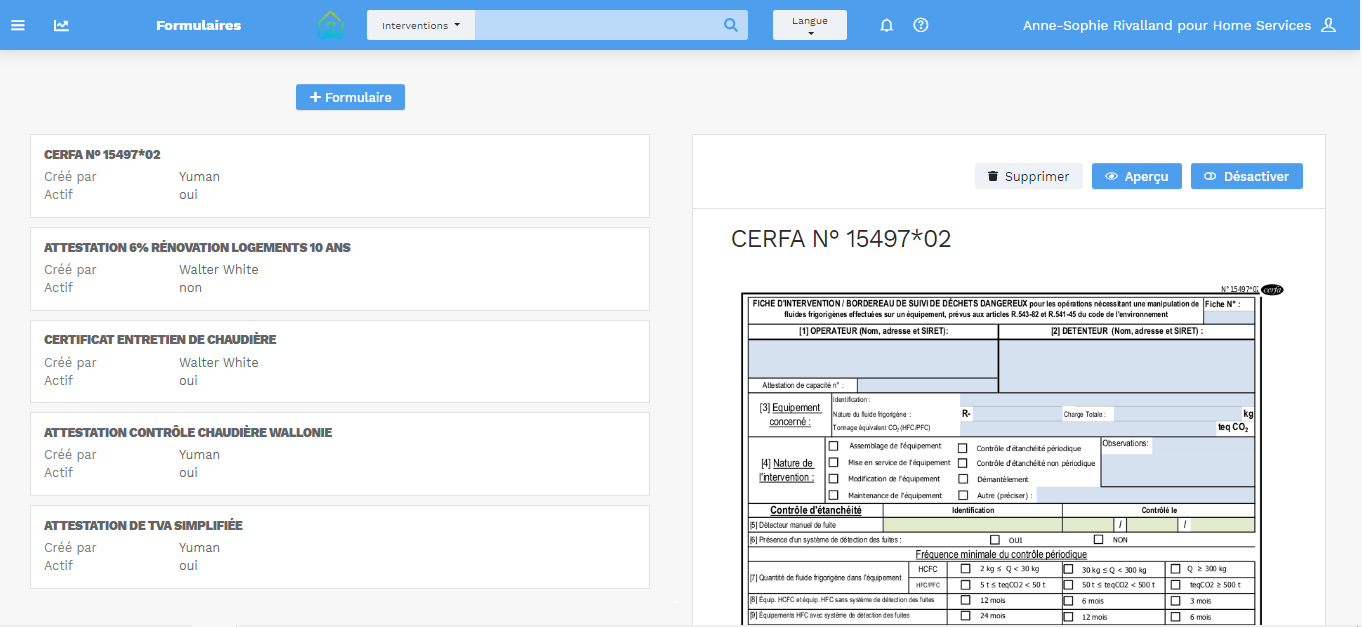 You can also create your own custom forms: define sections, text lines and insert custom fields. The possibilities are unlimited.