How to digitize a form?
Yuman CMMS allows you to create and complete forms and personalised certificates, but also to access the regulatory forms pre-registered in the software, depending on your company's activity.


Forms management is accessible from Settings > Forms. All forms can be configured to be entered digitally by technicians on the move and are then accessible as PDF documents.


When creating an intervention, all you have to do is add the form to be completed in the field. From his mobile phone or tablet, the user completes the fields and enters the required information.


The completed forms are accessible from the "Client" and "Sites" pages (See more > Forms). They can be sent by email to the customer with the intervention form.


All the forms completed from the mobile application are available in the menu Work orders >List of Forms and specify the date, the name of the form, the user who completed it, the customer or the site concerned and give access to the intervention form and the PDF version. Filters allow you to refine your search.


Some examples of regulatory forms digitised by Yuman: CERFA N°15497, VAT certificate, boiler inspection certificate for Wallonia, Brussels and Flanders, etc.


The software also supports you in the creation of customised forms: define sections, lines of text and insert customisable fields. The possibilities are unlimited (workflow to be transmitted to field users, list of control points, satisfaction questionnaires, etc.).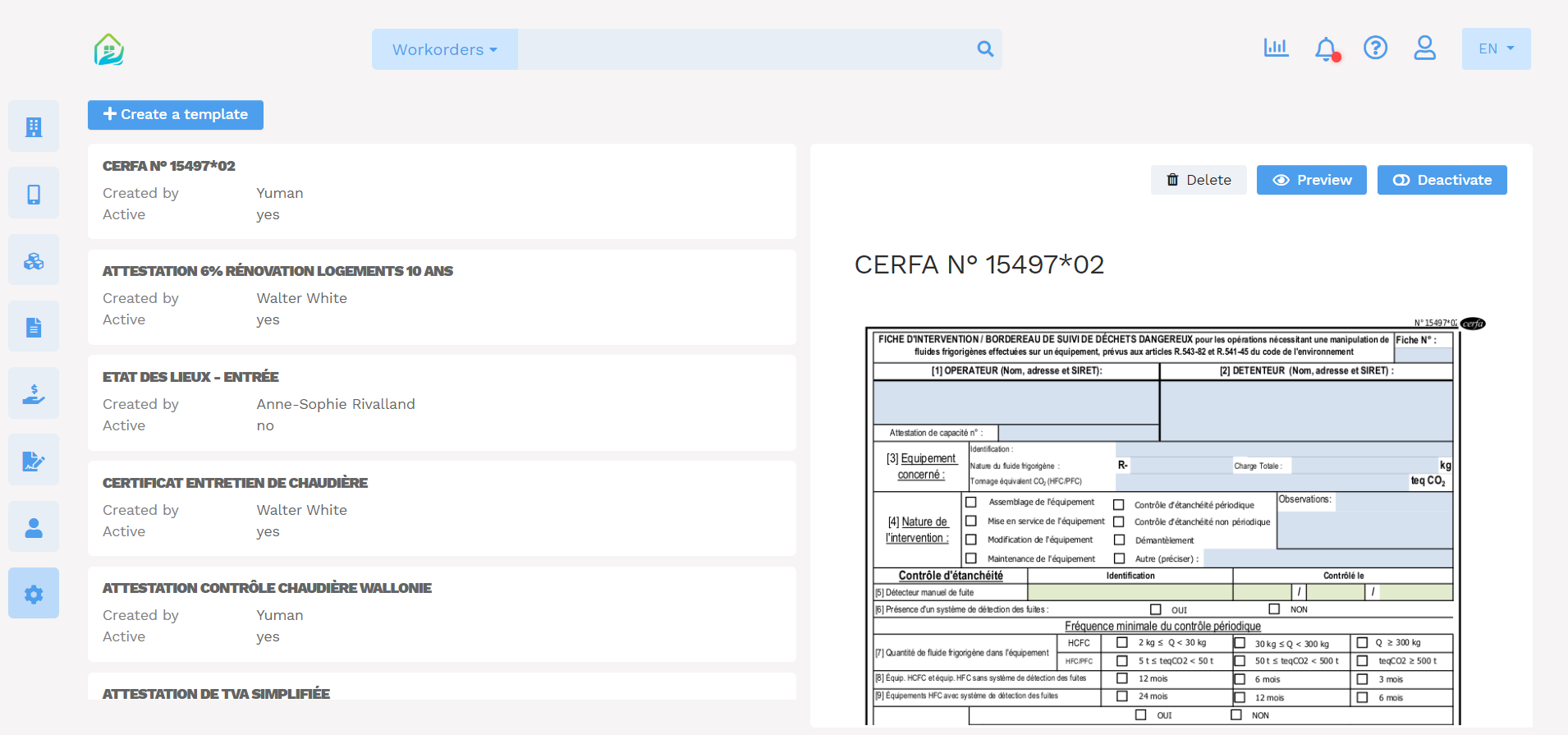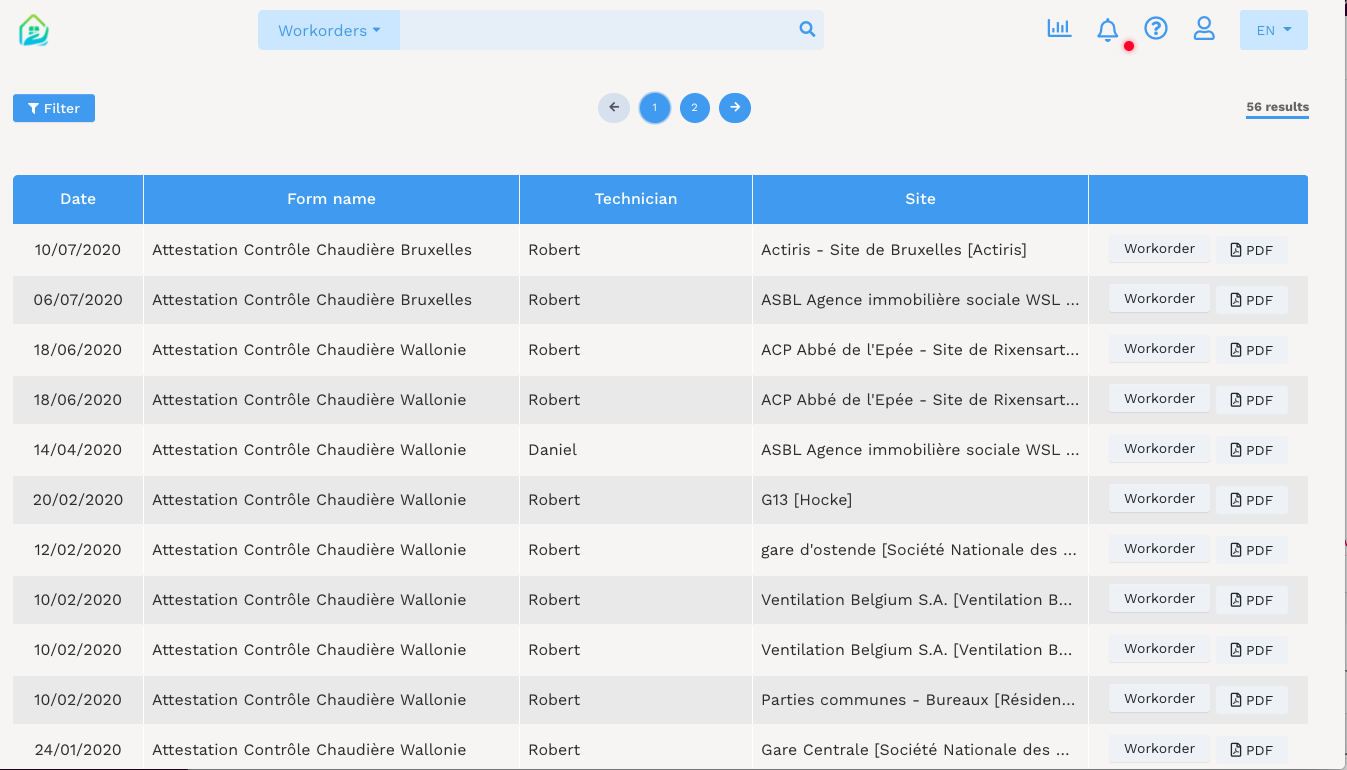 Finally, with the Yuman software, in the case of forms to be issued on a recurring basis, each time the company visits the customer, the application directly takes over the data entered in the previously completed form and facilitates the updating of the document, thus avoiding repetitive and time-consuming entries.