The future of CMMS is already here
Yuman manages your teams, strengthens collaboration and monitors the performance of your technical assets
Book a showcase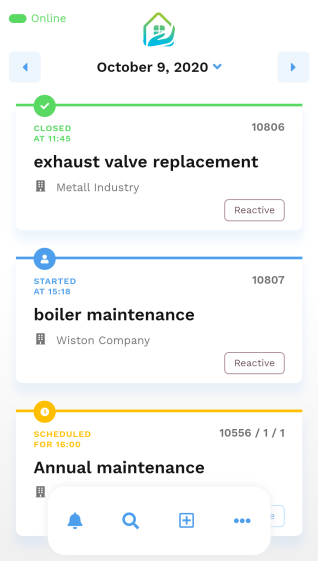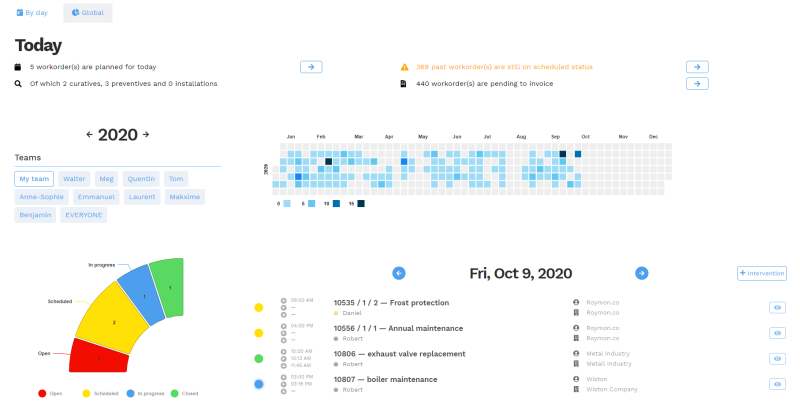 The perfect CMMS for managers
---
Yuman, the CMMS that boosts your growth and productivity
Ending with paper, scattered files, administrative tasks, lack of visibility thanks to centralized information, enhanced collaboration and efficient workflows:
Real-time communication with teams on the field
Intervention planning, route optimization
Digital maintenance record of equipment
Clients kept informed via email and text-messages
Management of contracts, invoices and quotes
Powerful decision-support statistics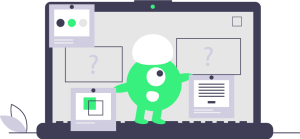 Tout comprendre sur la GMAO
That is easily adopted by technicians
---
Yuman, the CMMS that facilitates and accelerates interventions
On his mobile, the technician gets all the necessary information, which will help saving time:
Planning constantly updated
Notifications alert
Direct GPS navigation to the site
Mission, site history, materials, notices, etc.
Taking pictures
Report ready at the end of the mission
A super speedy start up
---
Benefit in no time from the most up-to-date CMMS
We offer a very easy start make and pay particular attention to guiding your teams:
Easy import of your data
Your preferences set in one click
Intuitive and guided use
Instant productivity gains
They already love Yuman, join them!
Great application … It's incredible to see such complete product! I advise all the professionals in the construction sector to choose this product. Good job!
Blue Experience - M. Quentin Rouyer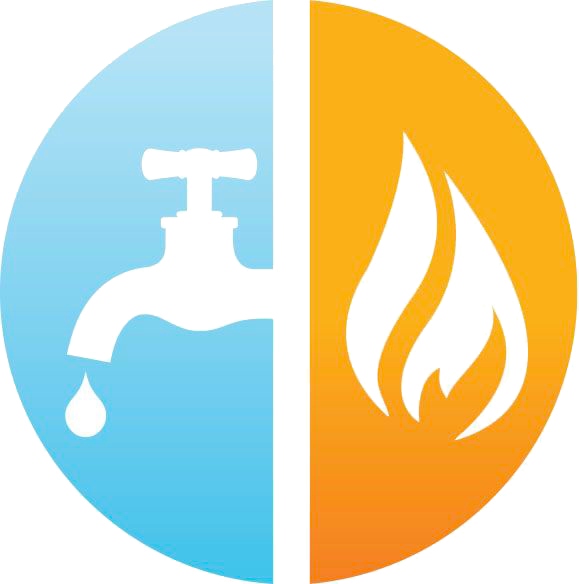 We have been using Yuman for 8 months. The ultra-flexible app improved the follow-up of the interventions and the communication with our customers. Congratulations and thanks for the availability and reactivity of the team, who are constantly improving the app based on our needs. We highly recommend Yuman to our colleagues.
Air Execution - M. Sacha Vandenhouten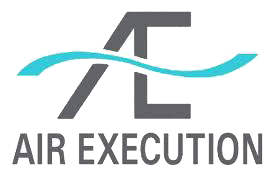 Yuman is the best maintenance application I have ever used, for organizing, planning, creating and managing work orders, following-up etc. It is super-efficient! The icing on the cake is the dynamic, open-minded, available and efficient team who listen to our requests of adaptation and materialize them in very little time. Congratulations. Keep it up!
La Chaleur et l'Eau - M. Rudi Vogel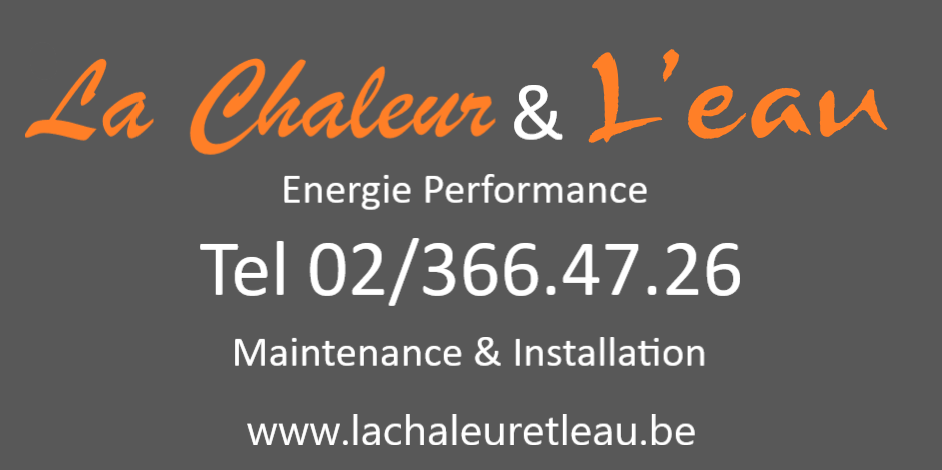 Any questions ?
Why choose Yuman?
For its off-line and on-line mobility. For its ease of start-up and use. For its complete range of intervention and maintenance management functionalities. Because Yuman is a CMMS solution that is unique on the market!
Can I allow my customers to monitor maintenance operations via a portal?
Yes, Yuman has a portal that allows you to offer your customers access that you can manage yourself.
What configuration is required?
Yuman is compatible with Windows and Mac. And the mobile application with Android and iOS. Everything is hosted online; you don't have to install anything. All you need is a recent browser.
For which maintenance categories?
Our software is intended for manufacturing companies, service and maintenance providers as well as after-sales service companies. It integrates the production equipment used in industry as well as the infrastructure equipment of real estate service companies. Yuman is currently the most complete Computerized Maintenance Management Software on the market. It covers all functionalities and aspects of maintenance.
Better than an ERP?
Definitely! Our software is dedicated to maintenance. Moreover, for companies with field technicians, our mobile solution is the ideal tool for a perfect collection of information. ERP softwares do not offer satisfactory mobile management and their functionalities are not specialized enough for maintenance.
A CMMS or intervention management?
The intervention management solutions are now outdated by Computerized Maintenance Management Software. Until recently, they continued to offer lower prices. That is not longer the case today where new generation SaaS CMMS have aligned themselves with the prices of intervention management software. Of course, by integrating a much broader functional scope: more advanced information management for stocks, spare parts, purchasing, maintenance ranges and plans, management of preventive work, etc., the new SaaS CMMS will be able to offer a much more comprehensive range of services.
Is there any user rights management?
Yes. Our software enables the administration of user rights. Their management is very simple and depends on each person's role within the company.
Do I benefit from personalized support?
Yes, a Customer Success Manager is dedicated to you. He accompanies you from the start and throughout your project. He answers your questions and knows your particularities. He knows how to help you if necessary. This service is included in the subscription price.
And about data backup and releases upgrades?
We take care of the backups of your data. In addition, the servers are high availability servers guaranteeing performance and 99.99% uptime. The software is in continuous improvement and when it is set online it is done without any interruption for the users.
What if I have specific needs?
We are an editor and integrator. And that makes all the difference. Yuman's in-house development team will be delighted to take on your specific requests and integrate them seamlessly into the existing solution.
How does the start-up look like?
As soon as your agreement is confirmed, a project manager takes care of the implementation: analysis of your particularities and setup of the application, recovery of your data, users training including your technical team, he will take care of everything to ensure a very quick start.
Why a cloud CMMS?
Cloud solutions bring a large number of advantages to the company: no technical installation required, ultra-fast start-up, reduction in project costs and recurring costs, guaranteed high availability and security, enhanced collaboration, access anywhere, etc. However, if you want an on-premise solution, Yuman will also be able to support you.