Intervention
Yuman… for technicians
Each technician has a powerful organizational tool in hand, constantly updated, that allows him to save a considerable time both on the field and on the go. Access to the list of curative, preventive or installation workorders, adaptable at any time by the manager according to customer needs and priorities, received in real time by the technician :
Expected duration time of each workorder

Travel time between each site

Button to launch Waze route to the next site.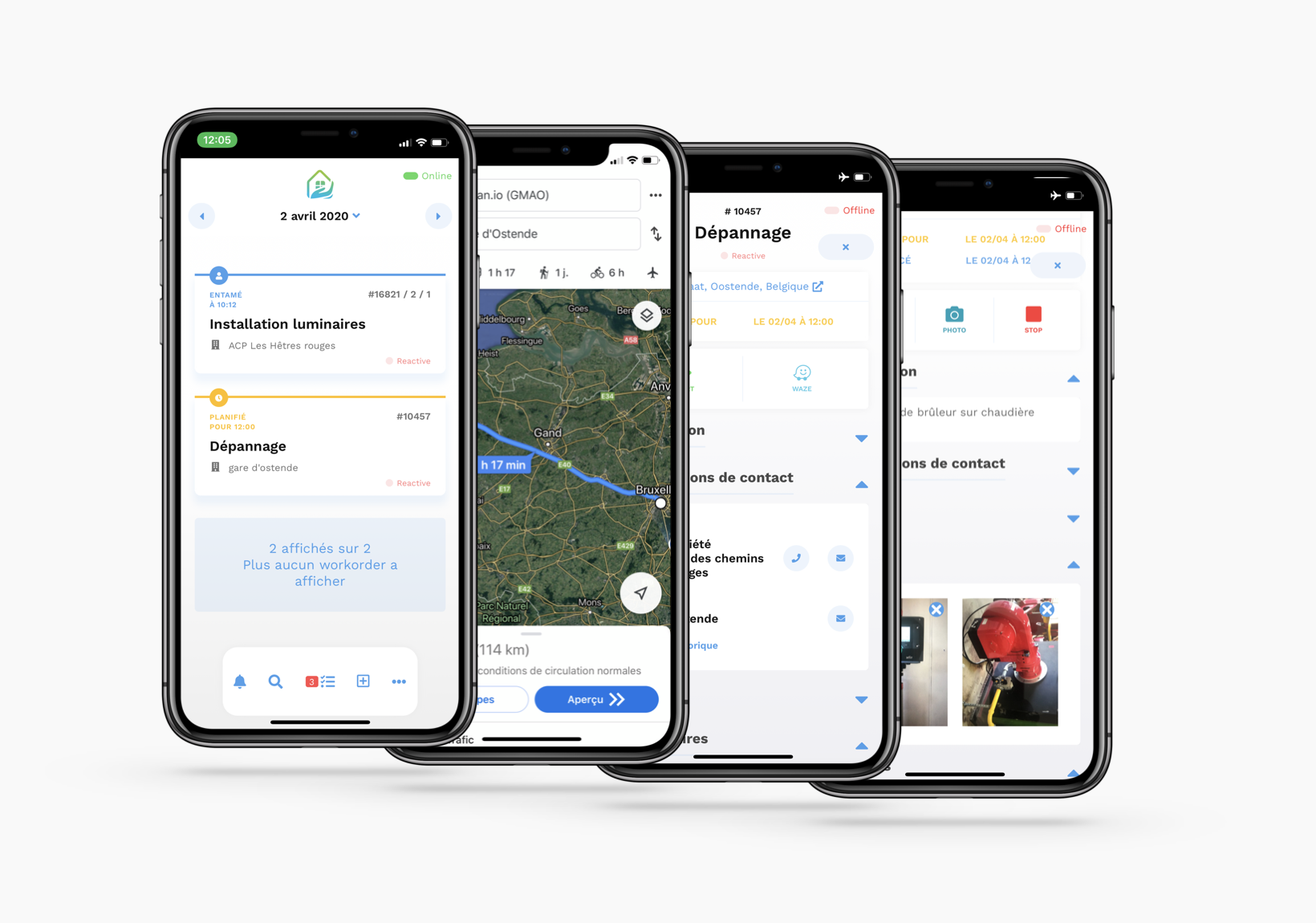 The digital intervention form includes all the information needed for the technician to carry out his intervention as well as possible: intervention address, equipment needed, detailed task descriptions, list of the necessary materials, co-workers if necessary, notes, etc.
Yuman… for managers
By simply pressing START on his mobile phone, the technician informs the dispatcher or his manager that the intervention has started. As soon as it is finished, pressing STOP marks the end of the intervention. The intervention report, the photos, signatures if needed and the list of the equipment used are immediately accessible to all parties.