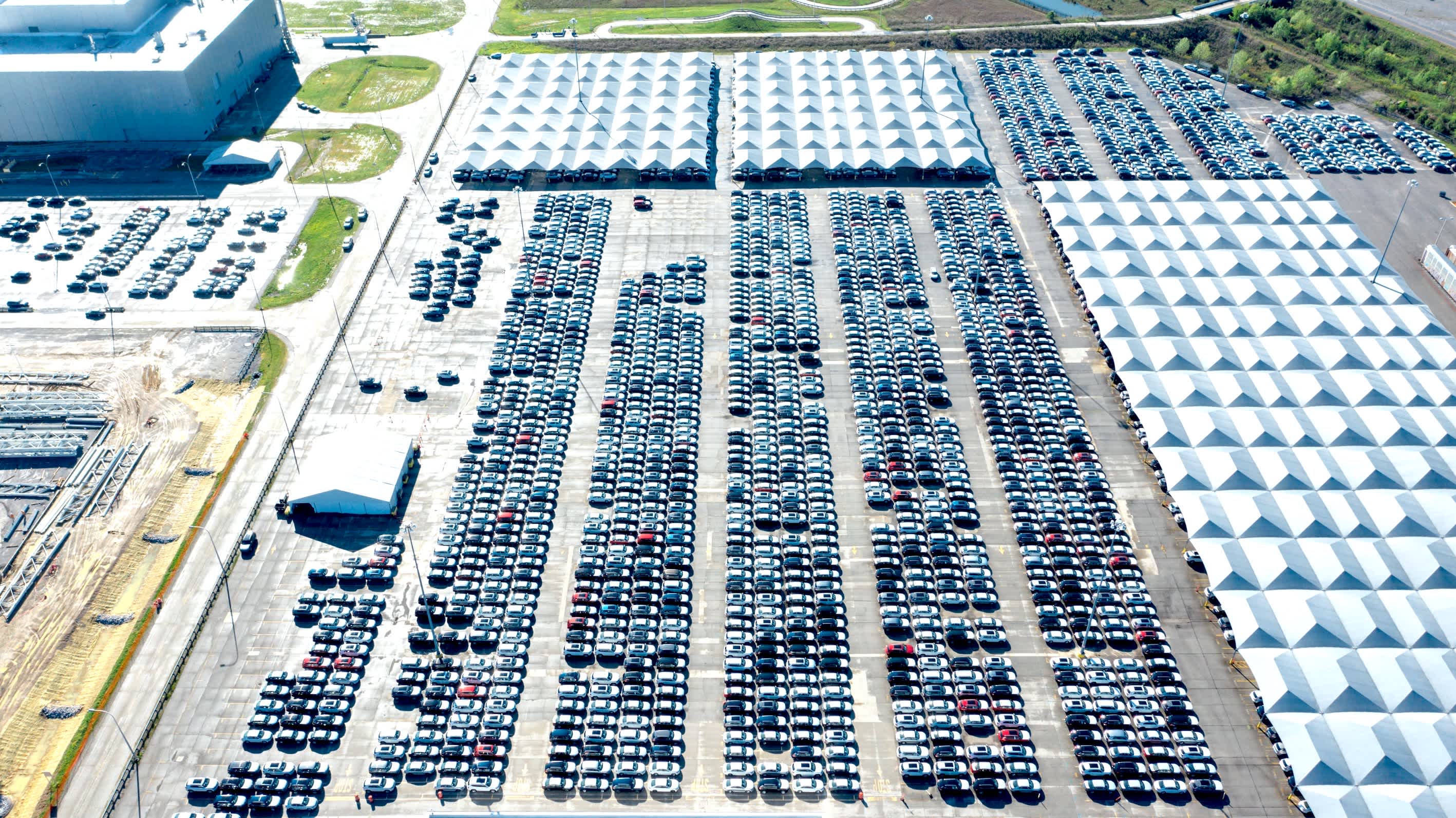 How can CMMS benefit the automotive industry?
Friday 09 july 2021
Nowadays, the automotive industry is a field that is experiencing a level of capital growth and development and is becoming increasingly competitive.In order to stay ahead of the competition, automotive vehicle manufacturers must not stop their development and above all be efficient.With all the machines operating at their maximum efficiency.The challenges are becoming increasingly important, so that manufacturers can not rely on spreadsheets, paper sheets or even outdated computerized maintenance management software.
Adequately meeting the requirements of the automotive field is only possible through the implementation of a planned preventive maintenance program, which calls for the use of an accommodating CMMS software.The use of computerized maintenance software can offer a lot of potential as it allows for the assignment of maintenance tasks to the appropriate team and also the tracking of equipment warranty, maintenance history and also annual contract renewals.A modern computerized maintenance management solution can also help organizations stay compliant with proper documentation.
What are the challenges for companies in the automotive industry
Ensuring continuous production of products and vehicles can be detrimental to the survival and development of vehicle manufacturers.
compliance with industry safety standards in relation to the products and services offered
Compliance with customer quality requirements.
Risk control.
What are the benefits of using CMMS in the automotive industry
In today's automotive industry, vehicle manufacturers are required to achieve maximum efficiency in order to remain competitive and ensure a high level of service quality. Quality, reliability and complete traceability are therefore paramount. Modern CMMS software offers many solutions and can ensure that all these objectives are met. And we will now show you how:
Increase asset availability: Equipment parts are obviously essential in the automotive industry. Moreover, these assets are quite complex and very expensive. They must therefore be managed efficiently to avoid losses or thefts that would lead to production delays and losses for the company. A CMMS (Computerized Maintenance Management System) can help you track each asset in real time so that you can be better equipped to make better decisions with real-time data.
Schedule and record all maintenance operations: Maintenance is very important in the automotive industry. When assets are maintained, your daily operations run smoothly. However, if the assets have problems, operations are interrupted and this of course has an impact on the productivity and service offered by the company. If a sudden failure occurs, the situation will be worse as the daily operation will stop and production will not be done on time, which affects the delivery time and, therefore, the company's results. Computerized Maintenance Management software ensures that maintenance is performed on time. It schedules maintenance of critical and non-critical assets according to the frequency defined by the manager. Preventive maintenance reduces the risk of sudden equipment failure.
Inventory tracking: assets and inventory are extremely important in this industry as inventory is needed not only for manufacturing of automobiles but also for maintenance of assets. If the inventory is not available, the assets will not work efficiently and the delivery will be delayed.The benefits of CMMS can save the organization from having to face a loss of business. The benefits of CMMS can prevent the organization from having to deal with business loss. A modern CMMS solution tracks inventory through asset tracking technology with real-time data, and also notifies the maintenance team when inventory becomes low so that it can be replenished.
Achieving regulatory compliance: It is imperative for automakers to comply with regulatory standards such as TS 16949, GMP.Compliance is not just limited to asset verification, but also includes the work environment and safety. This task is even more difficult for large organizations that usually have different locations and many assets.Using a CMMS can make the whole audit and certification process much easier,a CMMS solution can allow you to know the exact location of an asset and has many advantages that make tracking the rules quite easy.
Conclusion
Automotive companies may have different sizes, structures, customers and goals, but the challenges their maintenance teams face are often very common. Without effective computer-aided maintenance management software in place, it can be very difficult to meet customer demands, regulatory compliance, and business goals.Maintenance can be the source of costly downtime due to breakdowns. That's why adopting CMMS software can make it easy to pass audits, automate maintenance tasks, reduce inventory, and much more!

At Yuman, our ambition is to provide an unparalleled user experience. Don't wait any longer: start a free trial of the CMMS. Within 2 minutes of creating your account, you will discover the latest in this category of software.
You can also benefit from a free simulation led by one of our consultants: book a video conference
Good discovery and see you soon on Yuman.
Back to the articles