Add photos


Because an image is often clearer than a dozen words, the technician on the field can add photos of the intervention. Right from his mobile phone. They will be automatically integrated into the work order report.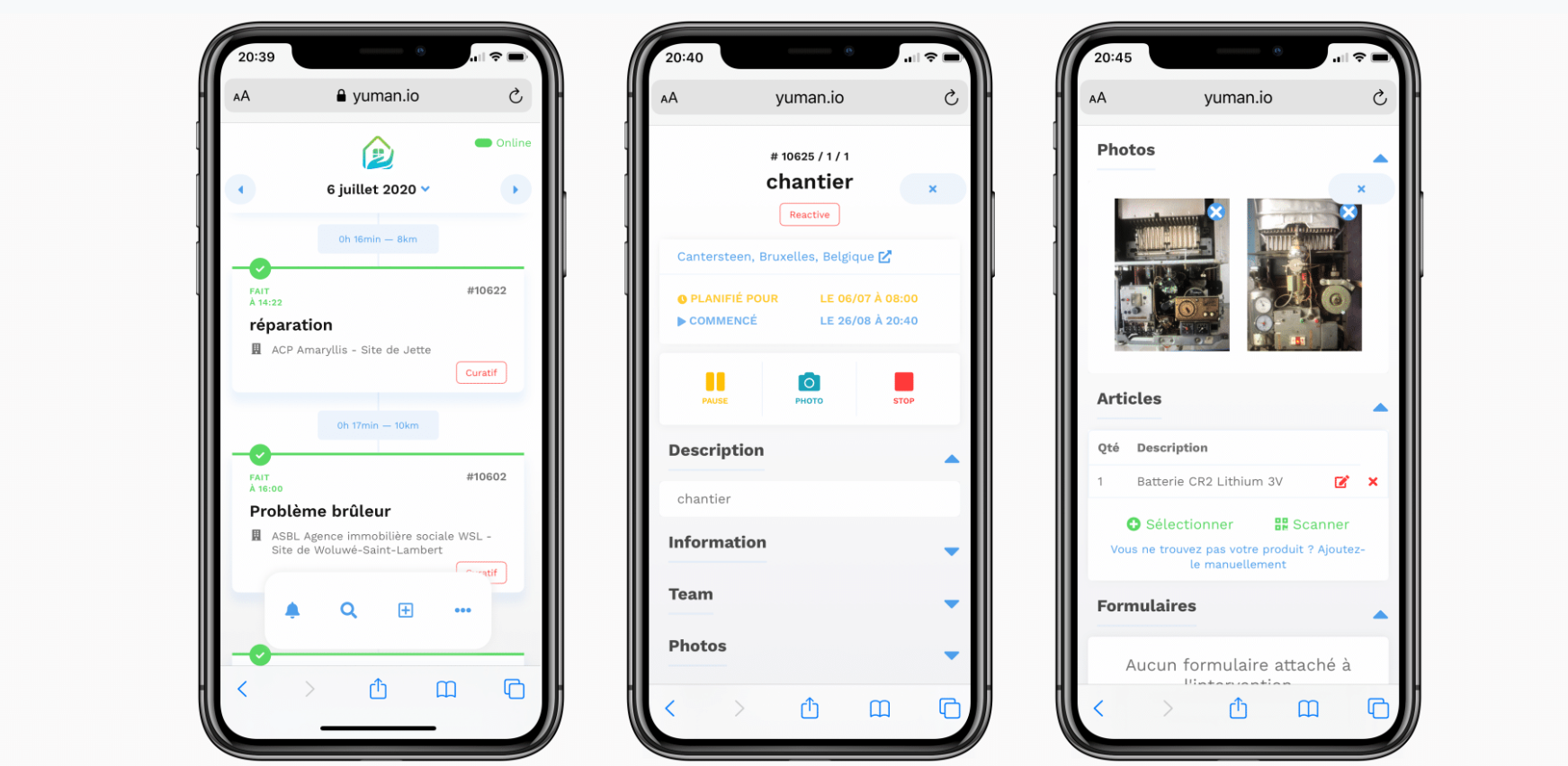 The technician also finds photos of previous interventions, via the site's history.


You can choose whether or not to display them on the PDF version of the report in order to send them to the client (Settings > Preferences).


Find all the photos taken in the site's photo library: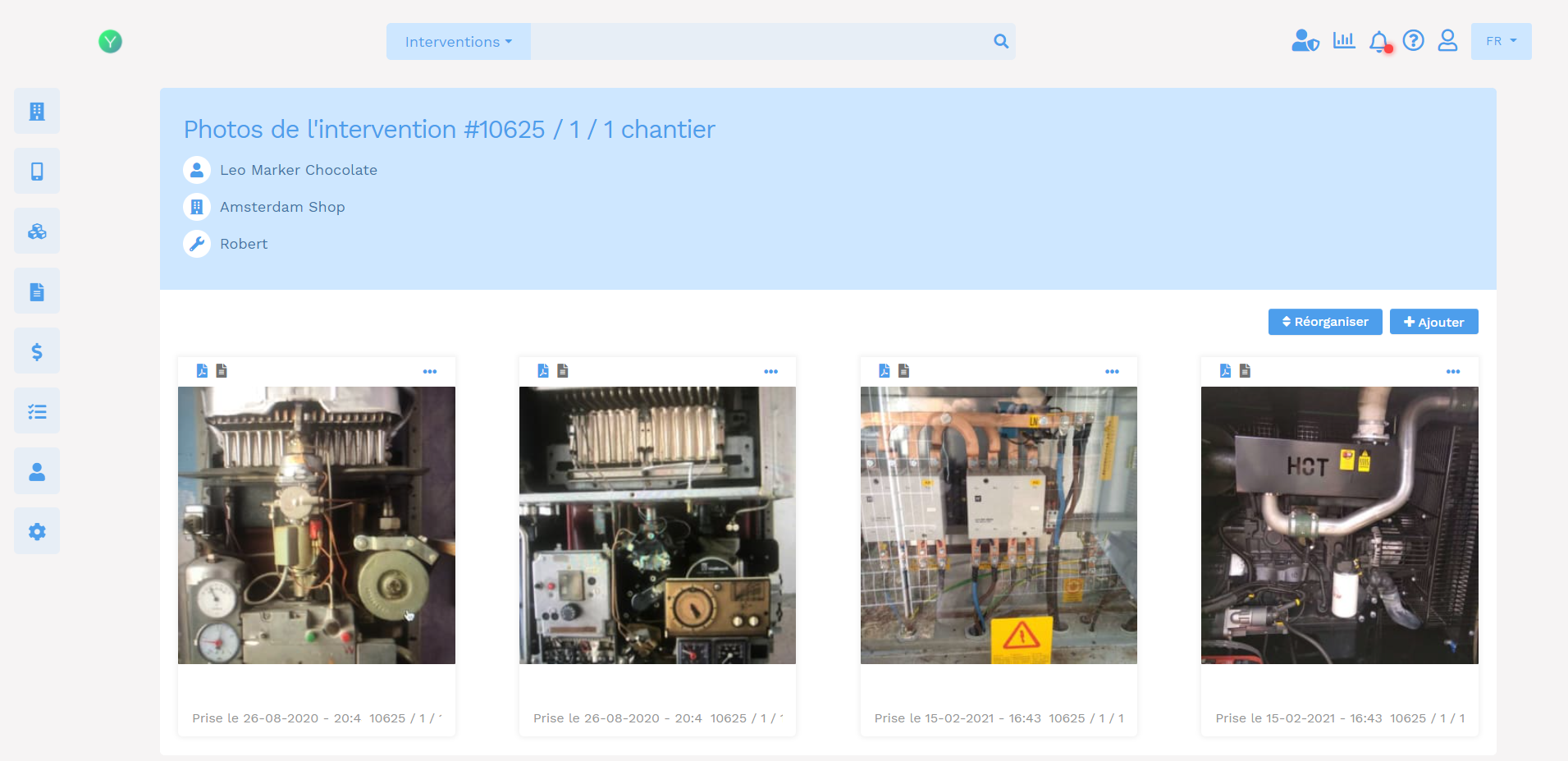 The photo library is accessible via the button See More > Photos on each site. The same applies to equipment.