How to choose its default schedule view?
The planning of technician interventions is an essential point for maintenance companies. The good management of this one makes it possible to optimize the rounds and thus the quality of the services rendered to the customers.


Yuman adapts to everyone's habits. 4 different displays of the intervention schedule are available. You can switch from one view to the other directly on the schedule. You can define in "Settings > Preferences", the view you want to use by default. In the Preferences you can also choose the time ranges, the width of the columns or whether or not to show weekends.


The planning functionality allows you to organize the work of your technicians and to view the planned interventions by day, week or month. For all formats, activities can be dragged and dropped. By hovering over the activity the detail appears and it is possible to open the intervention with a simple click.


• Week (vertical) view. This is the ideal view for small teams.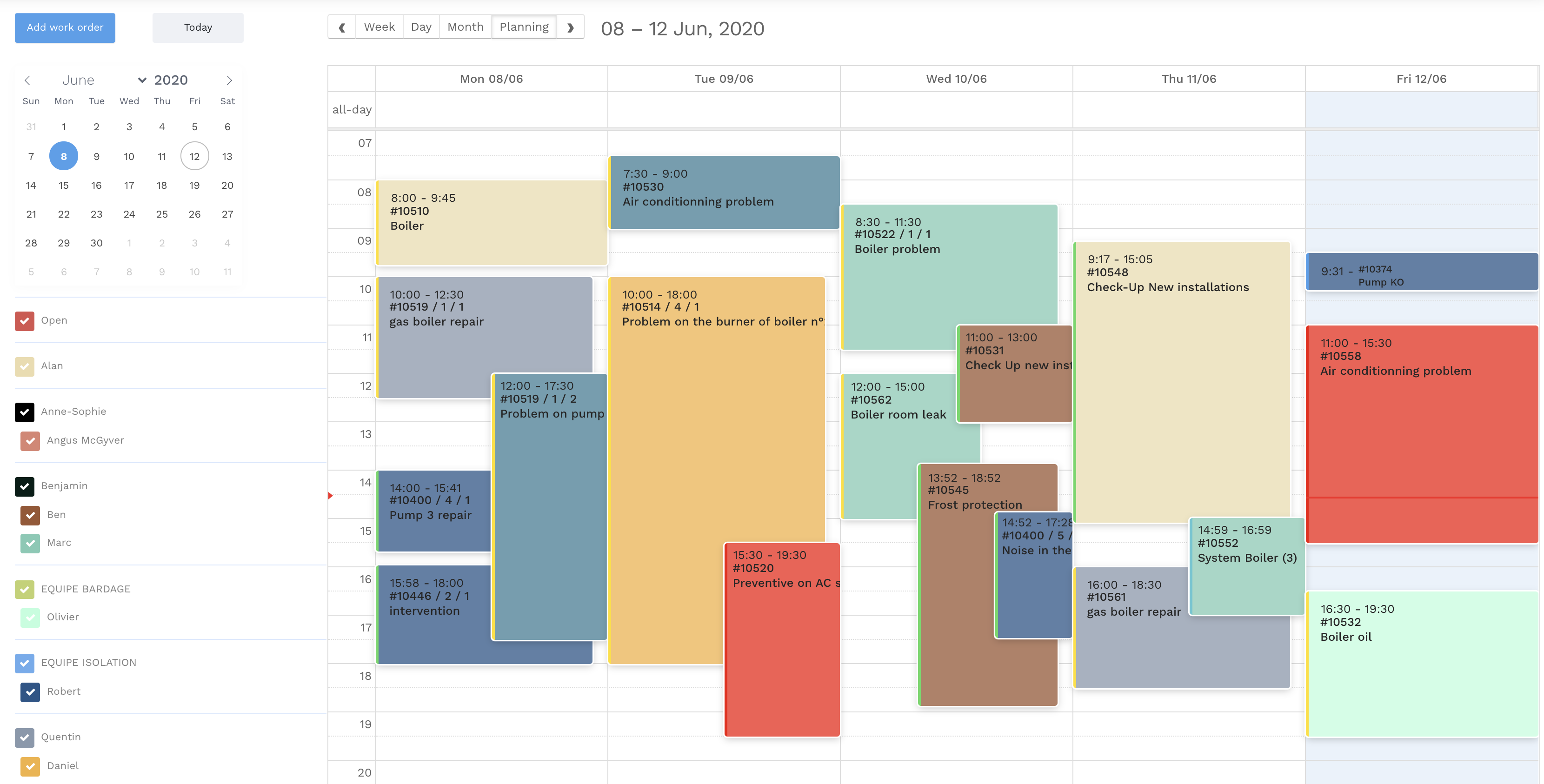 • Day view: allows you to view the interventions planned for the defined day. The resources are online. Hours in column.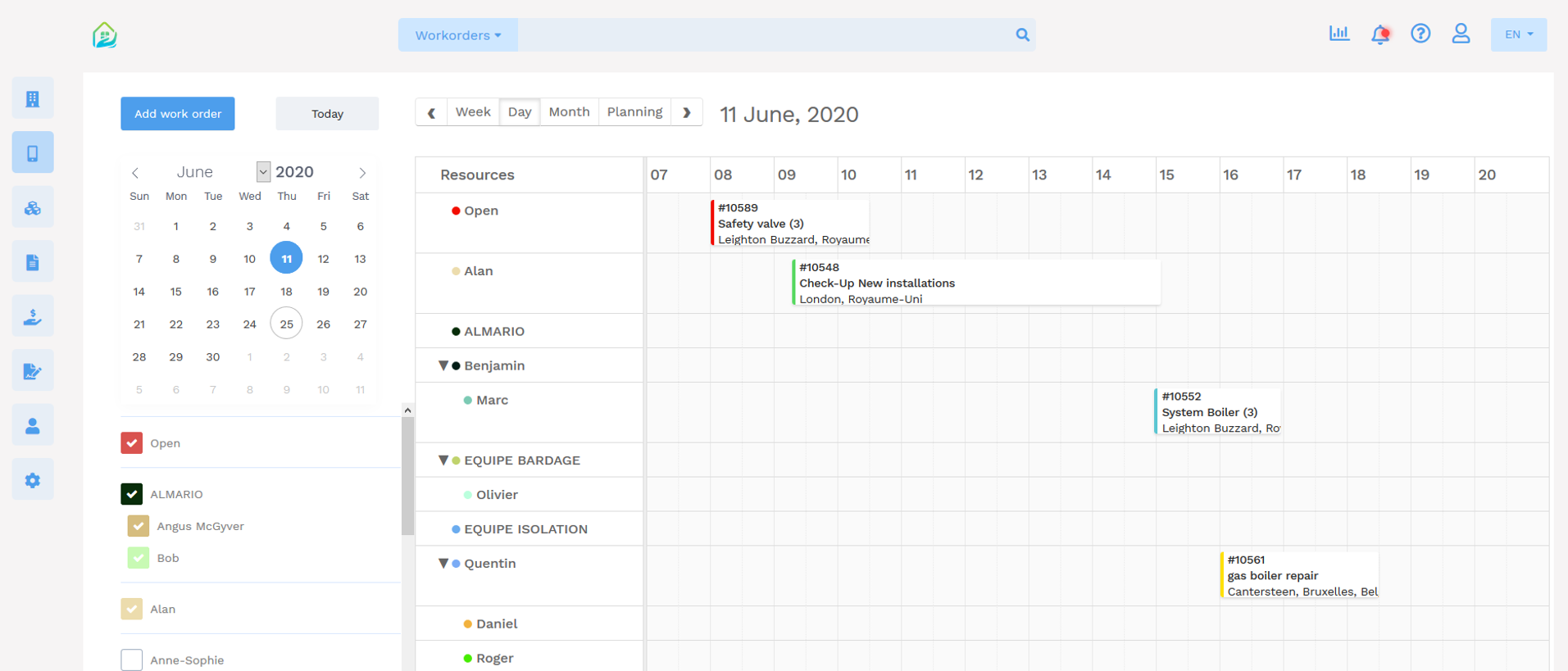 • Week view: The week view allows you to keep a line at the top of the schedule for all open interventions, for which a technician has not yet been assigned. The resources are online. Days and hours in column. The width of the columns can be adjusted in the preferences.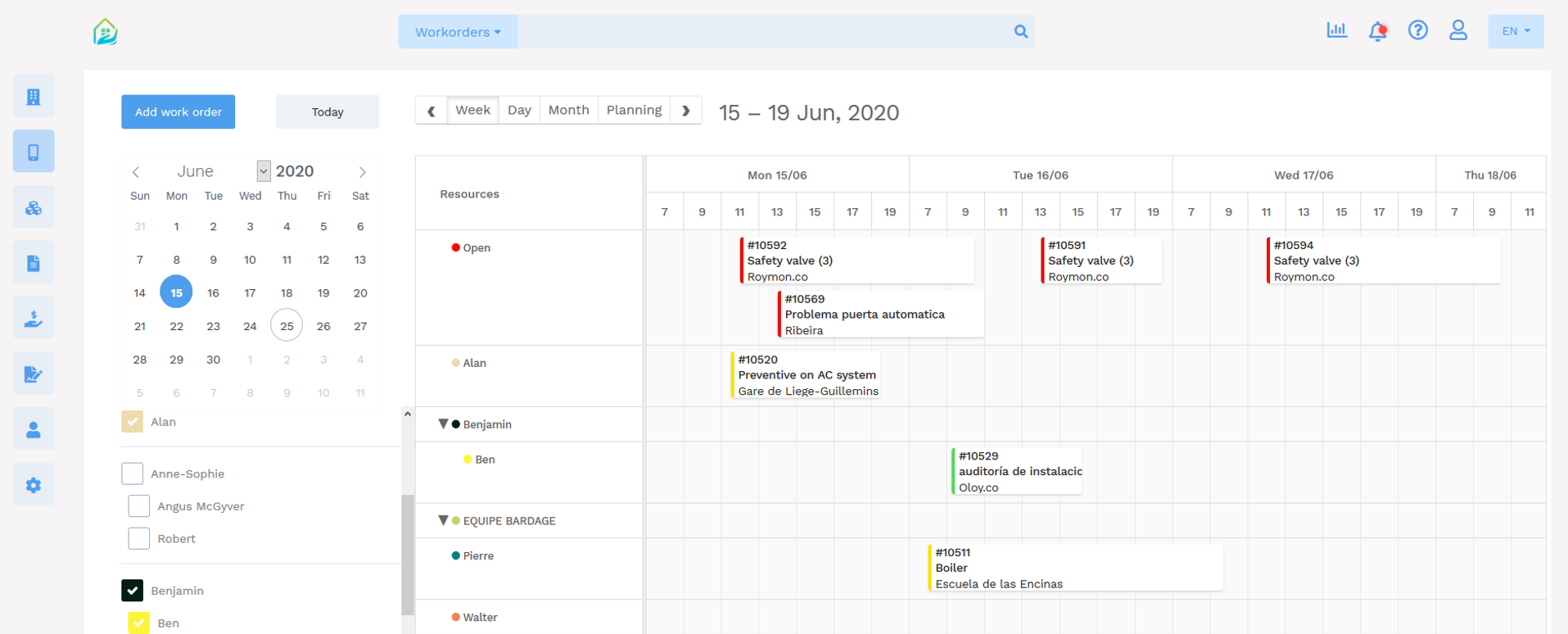 • Month view: Enables you to view the technicians' interventions over the month. The resources are online. Days in column. The width of the columns can be adjusted in the preferences.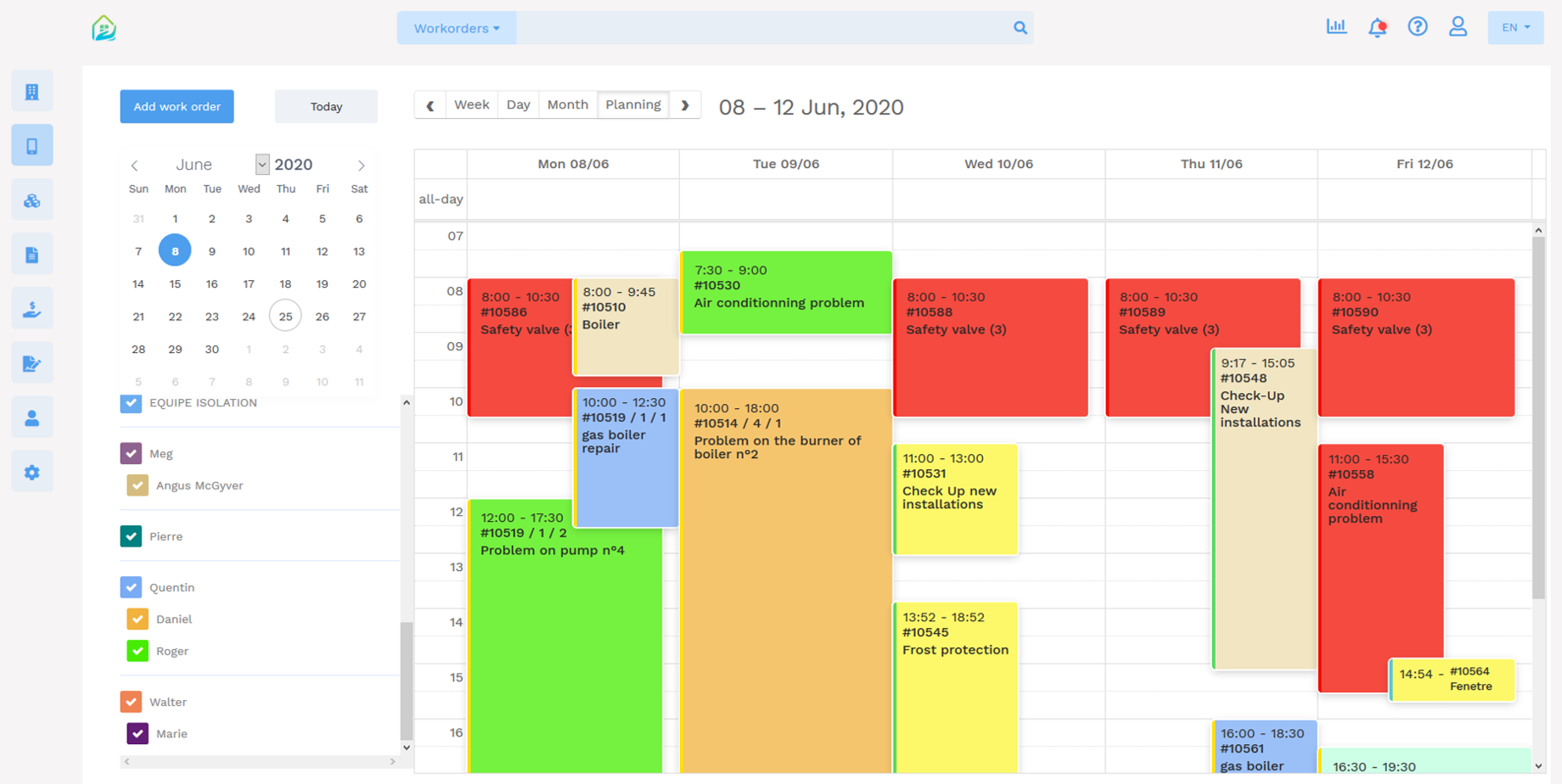 Automatic refresh: the schedule is shared by all employees, managers, dispatchers, technicians in real time. When the schedule is opened on your screen, it refreshes automatically at the slightest change.


With this functionality, you have access to all the information concerning the planning: planned interventions, affiliated technicians, description of the type of intervention, etc. A centralization of data that allows you to easily modify the planning if necessary or in case of emergency.