Adding sites / buildings
You can add your sites and buildings thanks to Yuman's import interface using an Excel / CSV file. (Settings > Import Data)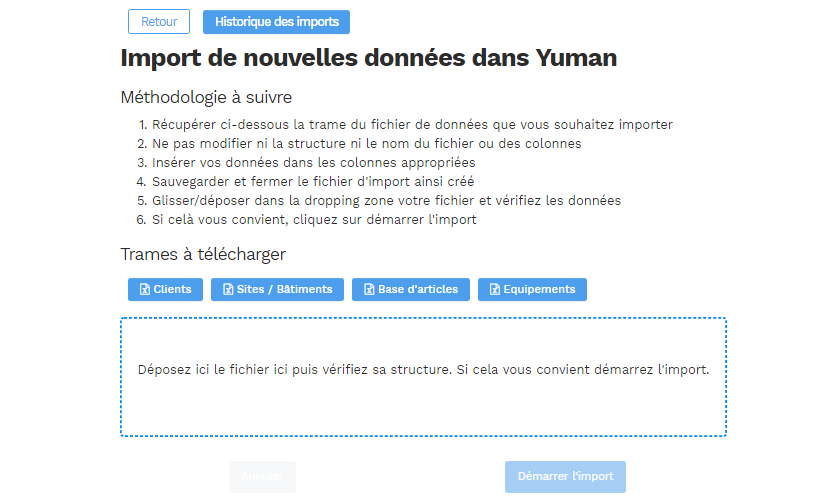 It is also possible to add a site manually:

- by creating a new client and its associated site

- adding a site to an existing client (select the client and click Add> Site).



You can add the name of the site, the address, an assigned technician ... And to better adapt to your activity Yuman allows you to add custom fields to your sites and buildings. This new fields can be text, a check box, a date, an integer number, a decimal number.


A site may consist of one or more buildings and include one or several equipment.


Finally, you can set the sites' numbering from the account preferences.


Once registered, you can easily find your sites with our search tool: simply type the first letters and have access to information in one click!