How to create a quote template?


Yuman enables you to create several quote templates, which you can reuse at your convenience.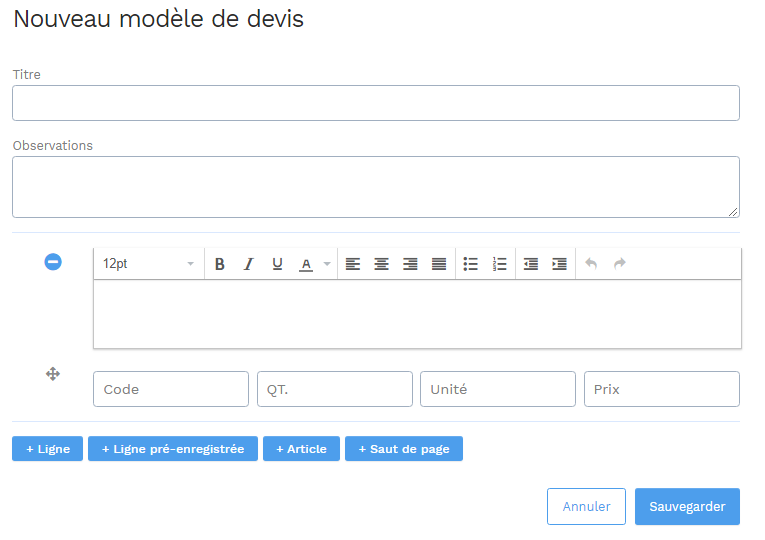 You can directly build a quote template by adding lines or lines templates, items from the distributors' database or your personal database etc.


It is also possible to reuse an existing quote. Select the relevant quote, then click on "Template". Make the necessary changes and save. You will then find the document directly in the quote templates.