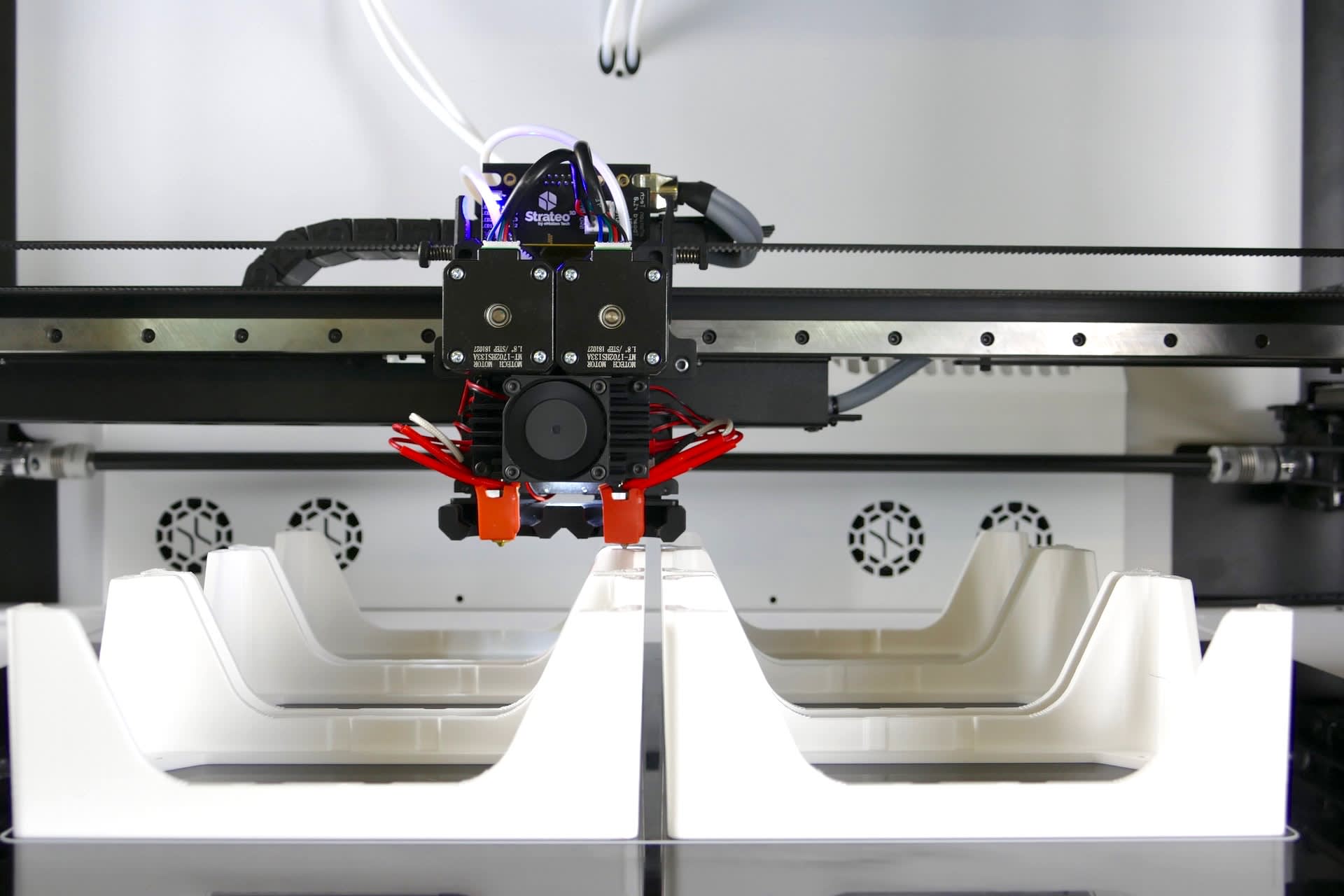 What is the best CMMS software for your business?
Friday 25 march 2022
The question is complex and the answer cannot be summarized by a simple classification of software. Computerized Maintenance Management Systems (CMMS) are based on different types of solutions. Each solution has its advantages and disadvantages. To the question which is the best CMMS software, you can substitute the questions: which CMMS solution will offer the expected functionalities to all the maintenance department participants? Which CMMS software will deliver all the added value expected from the digitalization of maintenance operations? Will the actors concerned, and in particular the technicians, quickly appropriate the solution?
And to be able to specify this, it is necessary to define one's own needs and expectations regarding a CMMS solution. On the same subject, you can also consult our article comparing CMMS software to discover how to make a selection of the best CMMS software. What is the best CMMS software? The answer in itself is not obvious. We explain here how to find the CMMS adapted to your needs, follow the guide.
The right questions to ask before planning a CMMS project
Choosing a CMMS software is not a random decision. Not all companies have the same needs, and industry, real estate and distribution have different problems. You can't manage a company's internal technical department like a team of maintenance technicians who work for customers. On the other hand, any organization that has equipment needs a tool to ensure its technical maintenance. It is therefore necessary to draw up precise and complete specifications. It will then be easier to find the CMMS software that ticks all the boxes and offers the desired features.
The different types of CMMS solutions
Like all digital technologies, CMMS is constantly evolving. CMMS solutions can be classified into three categories. Traditional CMMS software hosted within the company. Online or Full Web CMMS solutions, hosted by the editor and connected to via the Internet. Finally, generalist software and applications that allow technical maintenance management, among other functionalities.
Traditional CMMS software
We must give credit where credit is due. The birth of computer-aided maintenance management predates the advent of the Internet. Historical CMMS software paved the way, while current mobility concepts were only fantasies. The only choice was to have the software hosted on a physical machine, along with all the maintenance department data. This solution is still used in many companies, although the IT equipment is light years ahead of what it was back then.
Today, opting for a classic CMMS software is not suitable for all companies. This solution implies purchases, software (up to several thousand euros) and equipment necessary for its implementation. One can imagine that the company has a quality LAN network and servers that host different computer solutions. Nevertheless, it will be necessary to successfully integrate the CMMS software into the system's IT architecture, which is often already very complex. Then comes the time for parameterization, followed by user training.
Once in service, the CMMS solution will also require maintenance operations, if only for the inevitable data backups. It will also be necessary to manage version upgrades, which are essential for improving the software. When you know the damage that a simple Windows update can do on a personal laptop... beware of bugs! We realize that this type of solution requires an outstanding IT department. Otherwise, you will have to rely on external resources, and therefore be dependent on their performance and reactivity. Finally, the limits are quickly reached when the maintenance department operates outside the company.
Online or Full Web CMMS solutions
We are in the mobile-first era, where the smartphone has pride of place. It's hard to imagine a maintenance technician working with paper work sheets. Do they still exist? Well, we wonder if they have a headlamp with oil. But let's get back to our subject. The purpose of a CMMS is to gain in efficiency, profitability and quality of service. The stakeholders, from management to technicians, must have access to all the useful information, at all times and wherever they are. An online CMMS solution offers the necessary functionalities for today's competitive requirements.
The latest generation of online CMMS software offers nothing but advantages. No investment, no installation and it is hosted, maintained and upgraded by its editor. An Internet connection is all you need to benefit from all its features. This means that it is perfectly suited to multi-site companies and maintenance departments carrying out interventions at customers' sites. Its functionalities are regularly updated and improved without interrupting the service. Its price depends on the number of users and adapts to the company's evolution.
Much more than a maintenance intervention management software, an online CMMS software is an intelligent multitask interface. It allows the management of work planning, the edition of work orders and reports or the transmission of information in real time. It lists the buildings, sites and equipment to be maintained, as well as all the technical documentation required by the maintenance department. It integrates customer data, estimates and invoicing. If we add the management of spare parts or tooling stocks, we will have an overview of the functionalities of such an application.
General software used, among others, for CMMS
Many companies have abandoned paper to manage their technical maintenance activities with Excel. We hear from here those who say: "We can do everything with Excel! We must recognize that the historical spreadsheet is a powerful software that offers countless possibilities. However, when it comes to CMMS, it quickly reaches its limits. It is enough that several users try to work simultaneously on a shared document... it is complicated!
Also, consulting an Excel sheet on a smartphone shows the inaptitude of such a solution to mobile use. What about document management or data transmission between stakeholders? We realize that we are dealing with a management of interventions, but not with a CMMS as we hear it today. The use of a dedicated module on the company's ERP is also possible, but with the same reservations.
CMMS software and price, the burning question?
In the past, no doubt, but not anymore. There are even some free online software on the net. For a single user, with restricted functionalities and not always available in French. In the end, they are more like a trial version of the software. The suppliers prefer to sell you the full version. As we have seen, software hosted on site has a significant price tag, which must be budgeted for and then amortized. Finally, the Full Web CMMS solutions cost a few dozen euros per month and per user.
The best CMMS software is...
The one that will meet your needs and the evolution of your company. And everyone knows that the universal tool that everyone agrees on is rare. Our advice to define, in our opinion, the profile of the best CMMS software. Choose a SaaS software hosted in the cloud, with unlimited users and data. Easily configurable and quick to learn. Latest generation technology and natively mobile. If it can accept specific developments and that technical support is available and competent, you are not far from the Grail. At Yuman, we love to talk about our passion, feel free to contact us before you decide.
Back to the articles