How to follow the technician's intervention?
Yuman CMMS allows you to follow the progress of maintenance operations in real time (curative, preventive, installation or even on site).


1. Creation of the intervention


In your schedule, click and drag to create a new intervention. Fill in the form with information about the customer, the site, the equipment involved, the service request, the assigned technician and save. View all your interventions at a glance using the different views of the planning (daily, weekly or monthly planning). Use mapping to track the status of any intervention in real time.


2. Intervention performed by the technician via mobile phone.


The technician connects to the CMMS from his phone's browser. He has access to the interventions assigned to him. Then, he starts the intervention, adds the items used, photos, completes the report and custom fields, gets the customer to sign and close.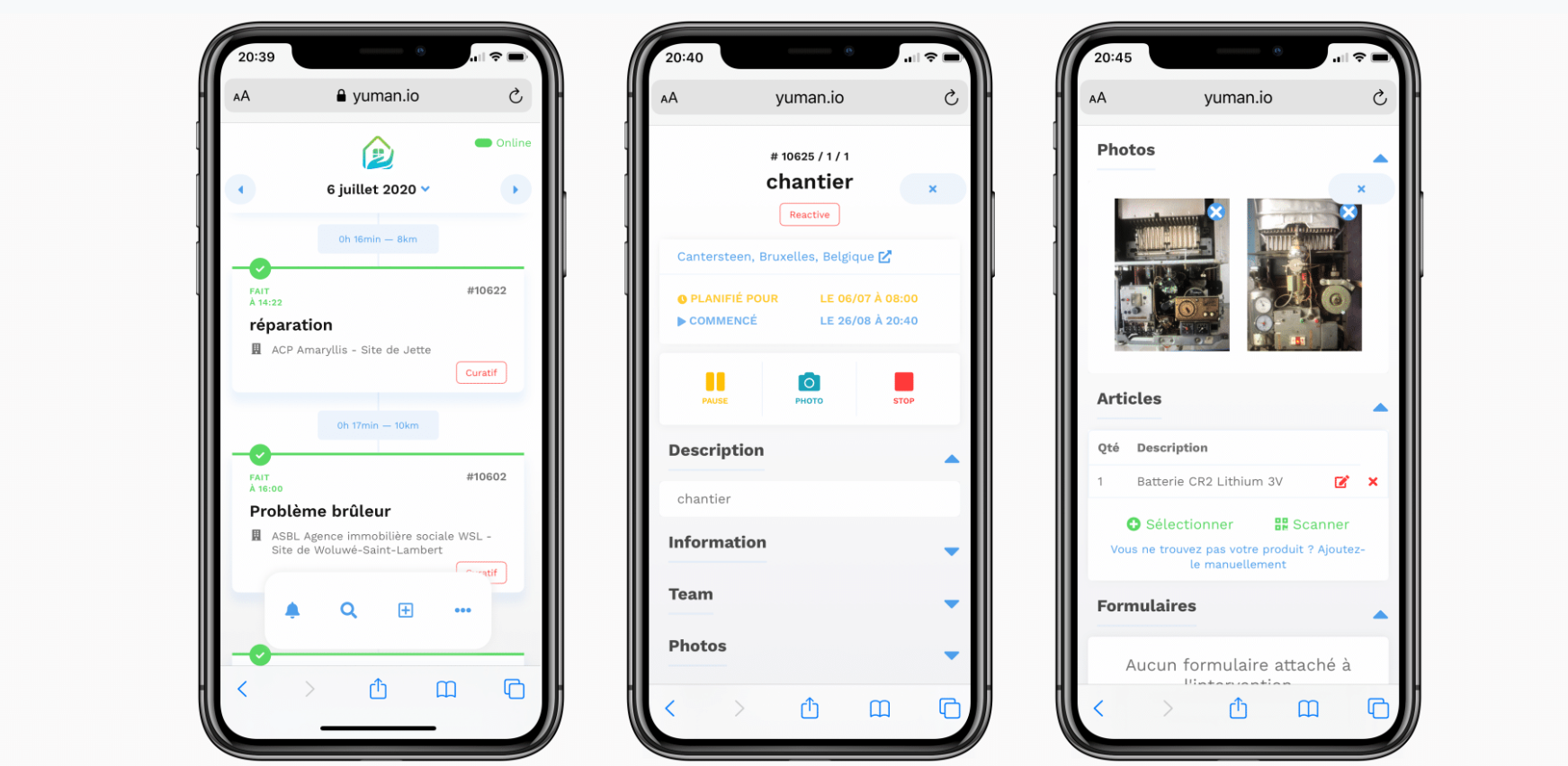 3. Follow-up of the computer intervention


The manager can follow the execution of maintenance operations in real time from his fixed workstation thanks to the real-time update of the status of the intervention (planned, in progress, done). The software can also be used to schedule the sending of emails or notifications to managers as soon as interventions are completed.


The information collected by the technician in the field is automatically recorded in a PDF intervention report that you can send to the customer by email or keep for archive.