Billing
Yuman not only takes care of the entire intervention, from scheduling to invoicing, but also allows for direct on-site intervention invoicing. This feature saves a considerable amount of time as it allows for immediate payment collection but also eliminates the need for any further subsequent data entry.
Labor cost is calculated according to the amount time spent on the intervention and the number of technicians concerned. Travel costs are calculated according to fixed prices you have predefined, distance or travel time, or a combination of these. The products used for the intervention are listed and priced according to your own sales prices.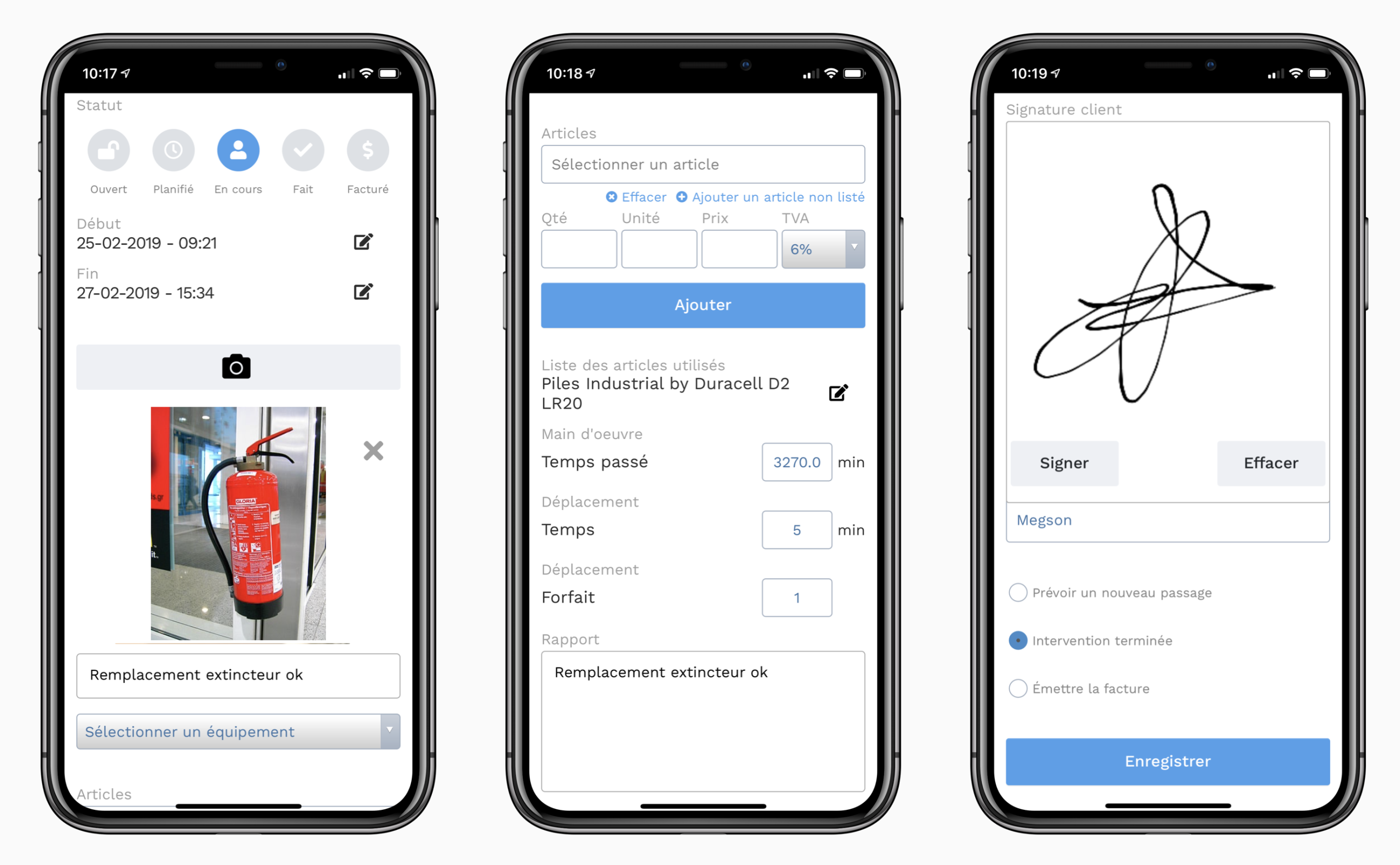 The VAT certificate is also completed and signed by the customer on a mobile device. The VAT rate that applies to the site is used to calculate the total cost including VAT.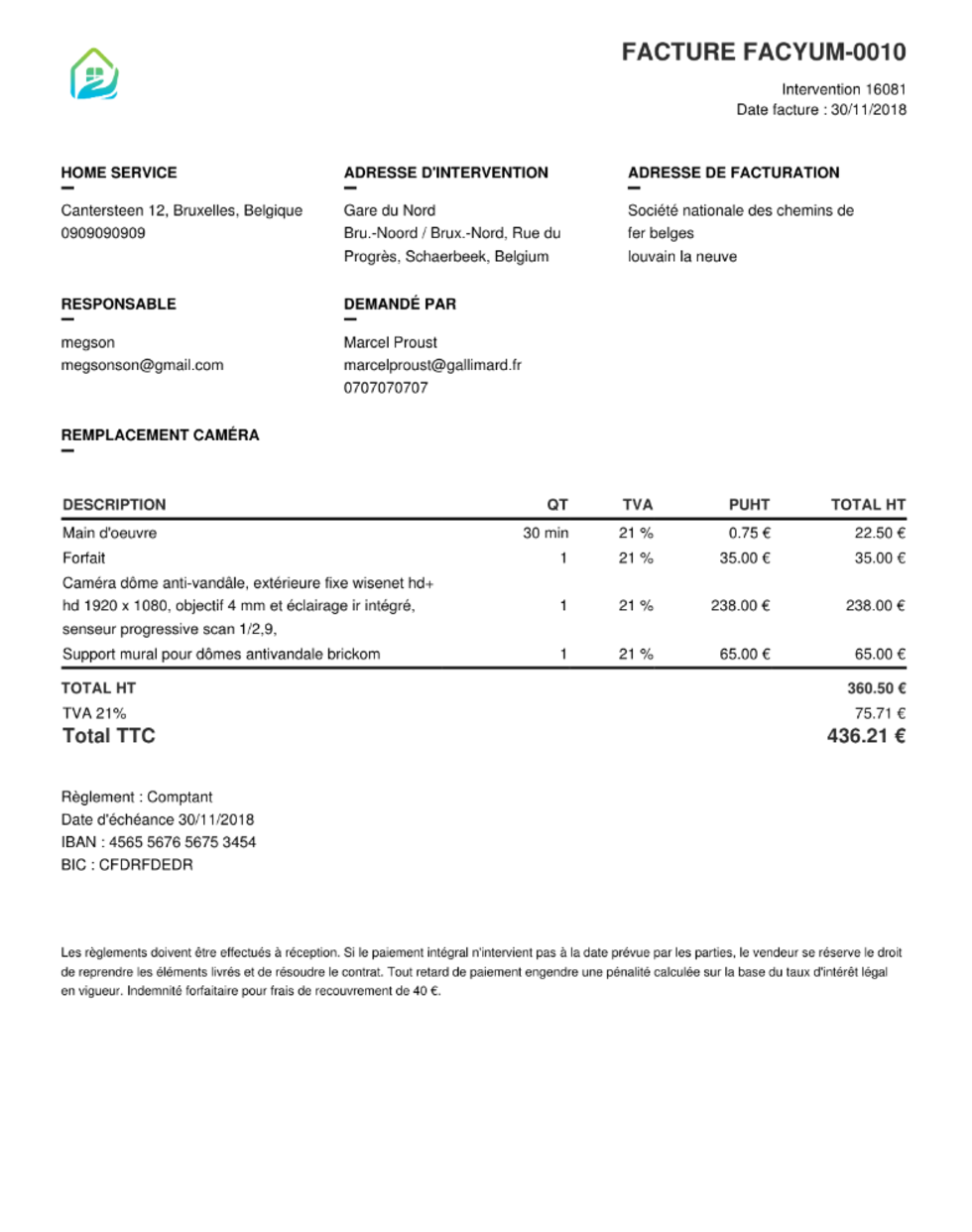 The invoice is ready and can be sent by email to the customer with the VAT certificate and your General Terms and Conditions of Sales. Payment can now be collected.
Yuman provides product catalogues from major distributors and allows you to integrate the items into your own private database.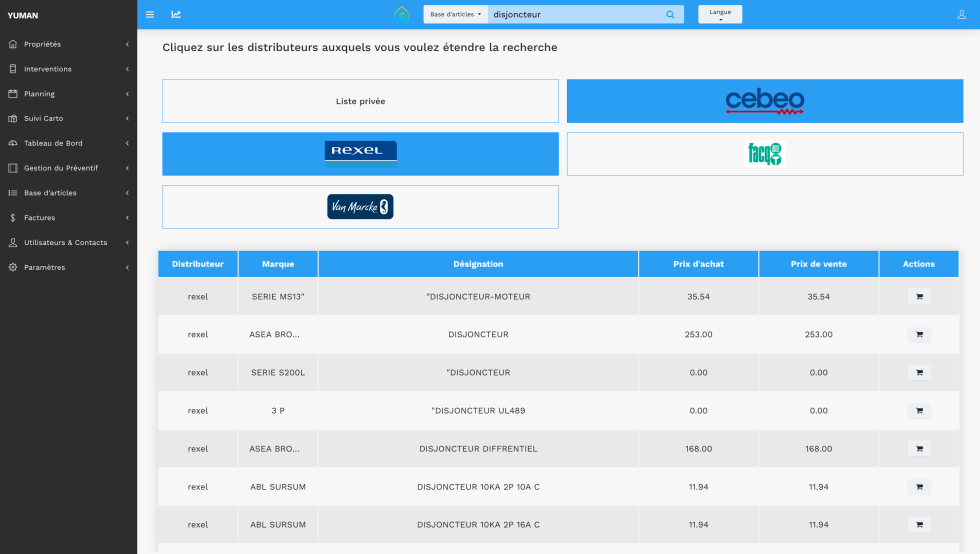 Your business account-specific preferences list billing parameters such as labor costs, travel cost calculation method and applicable VAT rates.