Several levels of customization possible


Yuman is modular to meet your needs as perfectly as possible. Several levels of customization are available.



The first is directly managed by the administrator of the account in your company. He or she accesses the account preferences to manage email and SMS sending scenarios, the calendar chosen, billing settings, etc.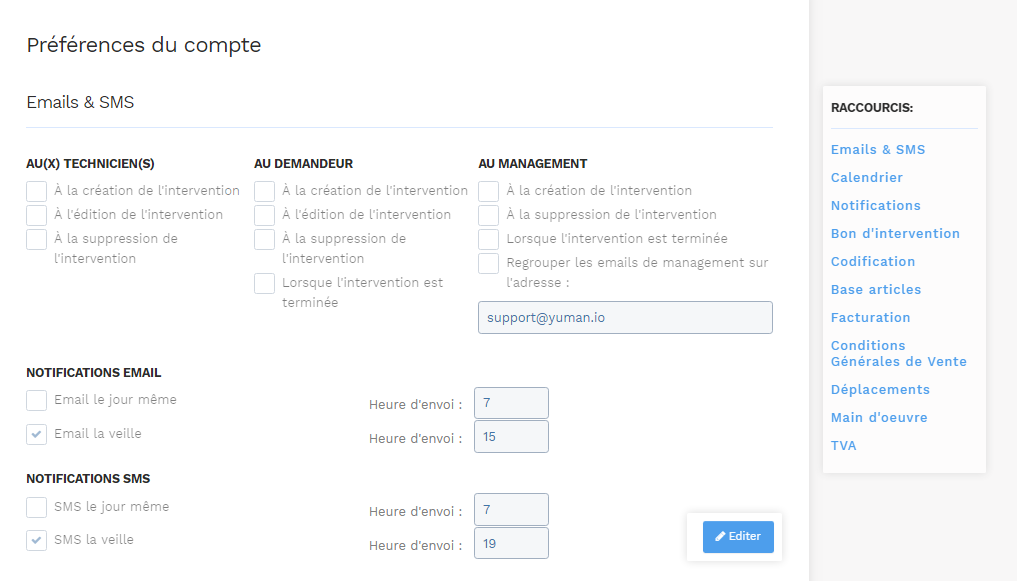 The administrator can also add custom fields on the work orders. Many possibilities are at his / her disposal.
A second level is asking our team for a specific development request. No problem, no problem. As the software publisher and integrator, we know how to customize all the features. Many adaptations and customizations are possible for your company, do not hesitate to contact us to discuss it.


Yuman has been designed to be a very complete tool and perfectly adapted to property maintenance and field intervention management, we know that some clients have their own particularities and habits. Your requests will be welcomed for discussion before being forwarded to our development team.
Finally, thanks to its user community, the application constantly benefits from improvements and new features that guarantee an always better answer to the constantly evolving needs of our customers.