How do I create a quote from my mobile phone?
The Yuman maintenance management software allows you to create your quotes from your mobile phone, following an intervention at a customer's premises (troubleshooting, installation, maintenance or contract maintenance for example).


To do this, go to the software's Preferences, mobile application section, and activate the mobile quote request option for technicians.


Thus, on their mobile application, once the intervention is completed, technicians can click on the "Request for quote" button, complete the data collected in the field, define the necessary parts and products and specify the customer's request.


On the CMMS in the office, a new quote is instantly created with the status "in demand". All that remains is to complete it by adding the necessary parts and materials, product prices, travel costs, hourly labor rate, etc. The quotation thus created can be sent by email to the customer, directly from the software, along with the intervention form in PDF format.


Once the estimate is accepted by the customer, it is possible to create in one click the intervention on the planning, the invoice(s) and possibly the corresponding contract.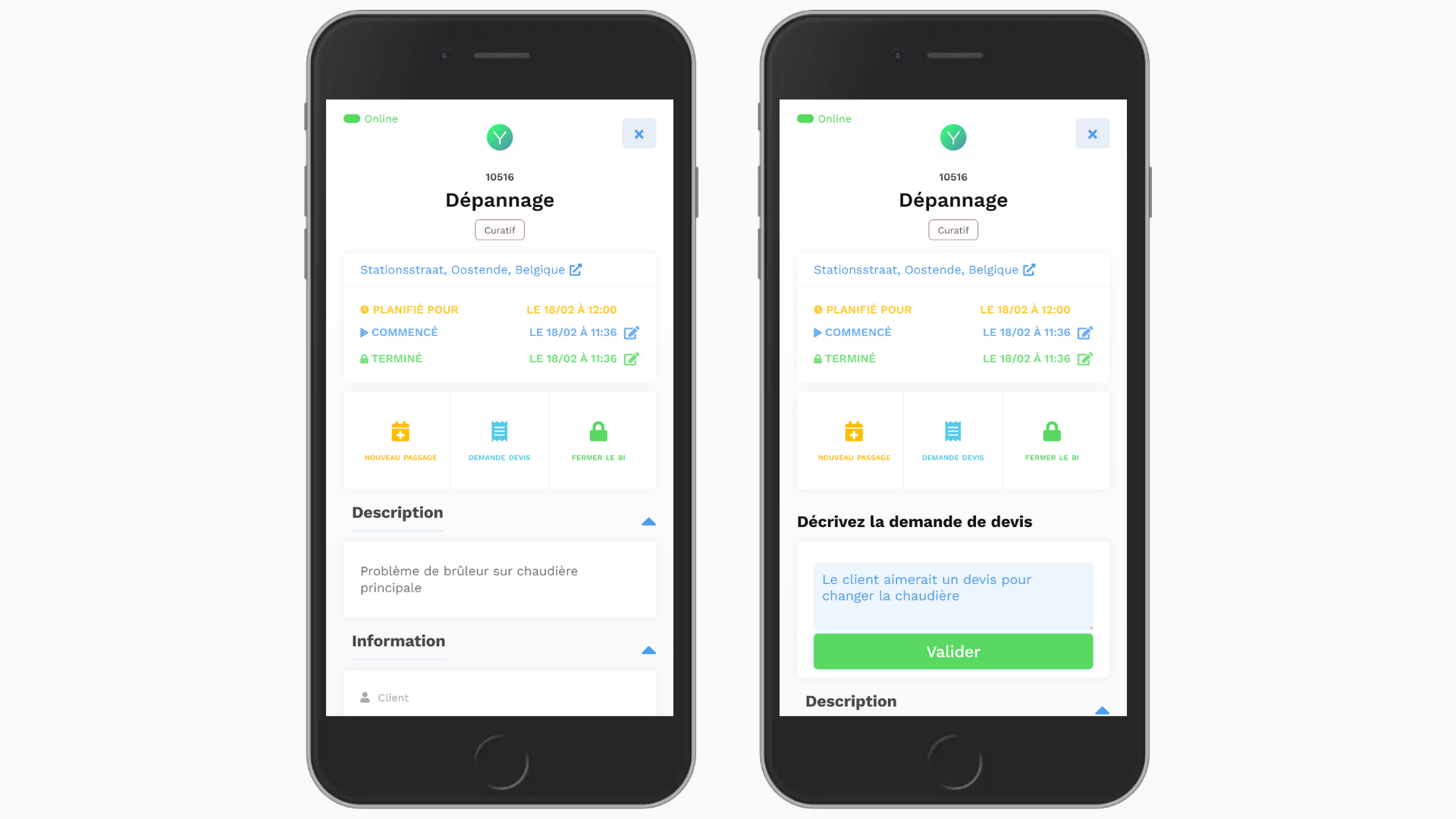 For a company or a maintenance provider, optimised quote management saves considerable time, facilitates the work of managers and technicians by limiting data entry and improves the quality of service for customers.