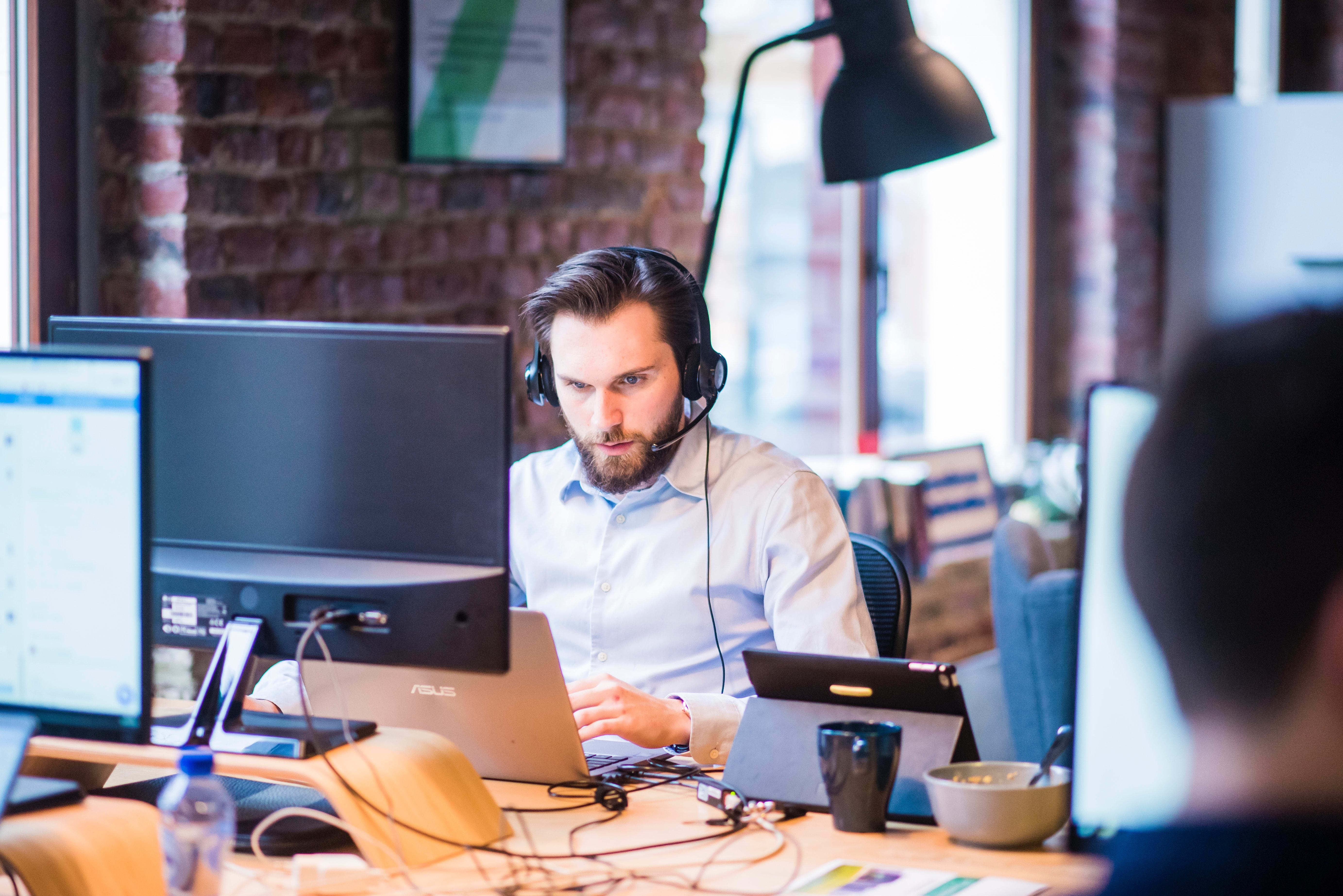 What is a SaaS CMMS?
Friday 20 march 2020
Discover the advantages and disadvantages of adopting SaaS (Software as a Service) and cloud-based CMMS.
> What are the different types of CMMS?
Is it necessary to buy a license and use a CMMS offered in SaaS or to start a project to develop a dedicated CMMS for your company? In this article, This article offers you some answers that will highlight the advantages and disadvantages of using a SaaS CMMS.
The advantages of SaaS
The main advantage of using a SaaS CMMS is its speed of deployment: you have professional software instantly, ready to use, in just a few clicks. All you have to do is buy a license and then log in to start using it.

Some vendors offer a basic framework from which you can make the necessary customizations, so that the solution can precisely meet your business needs and align with your company's structure, culture and specific requirements.

You won't have to worry about hosting issues, securing data on the server, updates and maintenance: your provider will manage all these issues for you.

In contrast to the development of a dedicated CMMS for your company and hosted "on premise", i.e. on your premises, on your own servers, which will involve significant up-front investments, a SaaS CMMS requires no initial cash flow requirement to be launched and immediately support your operations. Thus the business model of the editors, mainly based on a pay-per-use solution, is very favourable to the client company.

Most SaaS CMMS are directly adapted to mobile devices, smartphones and tablets, and are multilingual. It is possible to obtain these same characteristics by developing your own software but it must be taken into account that this will make such a project considerably more complex and cumbersome.
The disadvantages. But are there really any left?
You might think that a standard CMMS offered in SaaS will not necessarily meet your company's specific needs. While this is sometimes true, the best vendors, and only the best should be chosen, are perfectly capable of customizing their standard solution and adding the additional functionality needed for your business.

Your data is hosted on servers that you do not fully control. However, if you make sure that your data is stored on servers hosted in Europe and that the publisher and the technical infrastructure are in full compliance with the RGPD (Règlement Général sur la Protection des Données) then no problem.

Your SaaS CMMS may be temporarily unavailable without you being able to control the update and maintenance schedules: coordinate with your supplier to anticipate these possible "unavailabilities" necessary for the solution to work properly. On this last point, it should also be noted that very significant progress has been made in recent years by software publishers and the best of them now offer very high availability platforms: they are now approaching 100% 7/7 24 hours a day, which is generally much higher than what your own IT services are able to offer you. Updates are done in the background without any service interruption and without users noticing.

No more hesitation and no more brakes. Embrace SaaS and go to the cloud!

By the way, at Yuman our ambition is to offer an unparalleled user experience. Check it out right away: try CMMS for free. Within 2 minutes, by the time you create your account, you'll discover what's newest in this category of software.

You can also benefit from a demonstration led by one of our consultants: book a videoconference


Good discovery and see you soon on Yuman.


📰Vous will also be interested in reading :

Back to the articles