How to edit an intervention voucher?
Because a typing error can happen quickly, information entered by technicians in the field from the CMMS mobile application, on smartphone or tablet, can be edited and corrected after the intervention.


On the office software, from the Interventions module, managers can filter the list of interventions performed, whether preventive, curative or installation. They then simply choose the intervention to be modified, click on "Edit", make the necessary changes and save.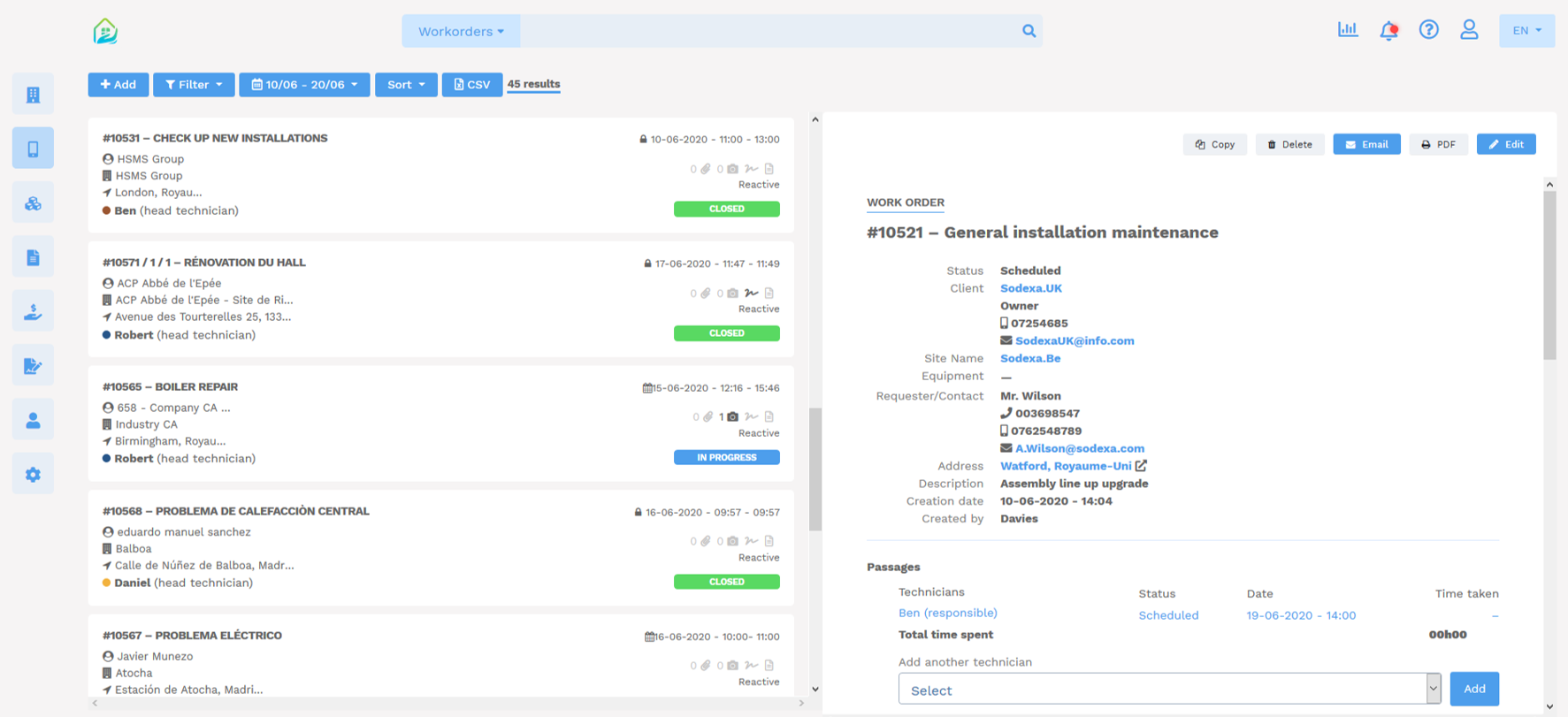 Among the information entered in the field and modifiable before being sent to the customer: the title of the intervention and the description of the request, the technician's report, the maintenance carried out, the working hours or the duration of the intervention, the parts and materials used, the photos, the personalized fields.


The backup is immediate and the modifications are visible in real time on the PDF of the work order. The PDF work order can then be checked and corrected and sent by email to the customer directly from the CMMS.


Checking work orders also makes it possible to find out what follow-up is required, since confidential data does not appear on the work reports sent to customers, and to proceed to invoicing or preparing an estimate.