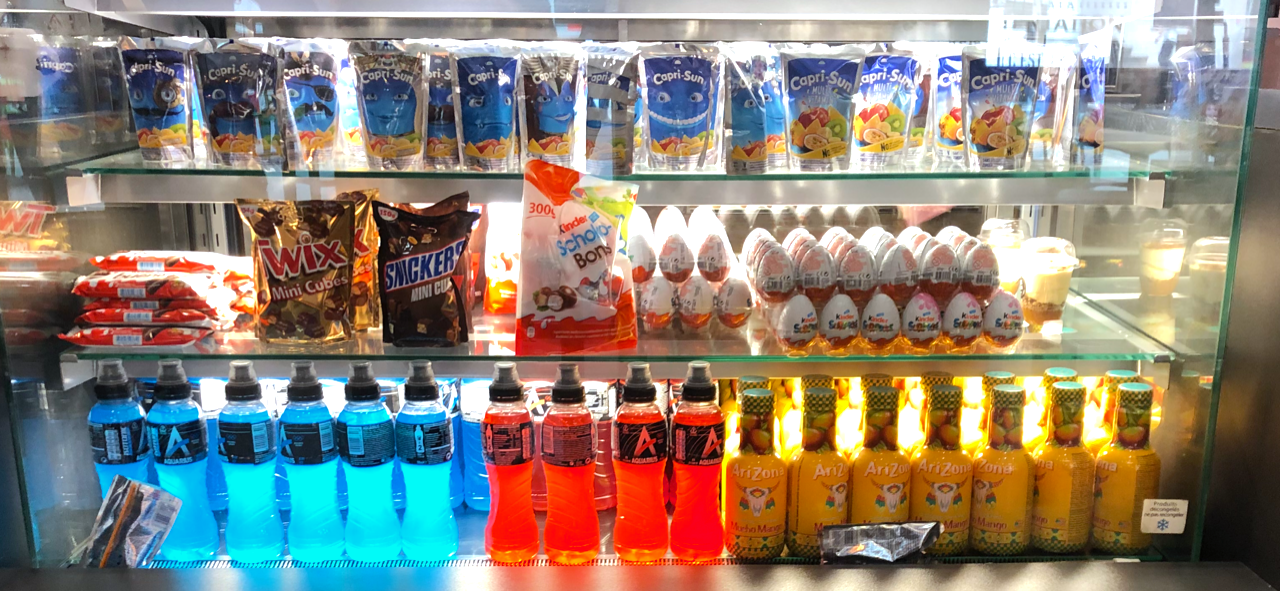 CMMS for the food industry
Monday 11 may 2020
The agri-food industry, or AFI for short, is omnipresent and essential in our daily lives. The sector is continuing its digital revolution to, among other things, optimise its production and distribution chains, increase food safety and save energy. Here we look at the decisive role of CMMS in the success of this digital transition.
> Why use CMMS for industrial maintenance?
AFI in a few words
Everyone knows about the food industry, but it's still a bit of a blur. The AFI groups together all the industrial activities that transform raw materials from agriculture, fishing or livestock farming into industrial foodstuffs intended mainly for human consumption. Among these activities, we will find :
Meat processing
Processing of fish, crustaceans and molluscs
Processing and preservation of fruit and vegetables
The manufacture of bakery and pasta products
The manufacture of dairy products
Beverage manufacturing
Etc.
It should not be confused with agro-industry, which transforms agricultural, fishing or livestock products into non-food products (biofuels, biomaterials, etc.).
In Europe, the agrifood industry is the second largest sector of activity after metallurgy, with a turnover of nearly 1,000 billion euros. With around 300,000 companies, 90% of which are SMEs, it enables Europe to remain competitive in the face of growth in emerging countries. It is a major sector in terms of employment with no less than 4.2 million employees, which represents 14% of European industrial employment, and a wide variety of professions represented: logistics, production, food safety, etc.
Standards for greater safety
LPN is a field with very high health and safety issues. Since its products are intended for human consumption, the sector is governed by numerous regulations and strict standards imposed by governments that must be followed to the letter. The slightest mistake can be dangerous for the health of the consumer, it can also engage and compromise the responsibility and reputation of the manufacturer and its brands in the long term.
The equipment used must be handled with great care so as not to contaminate the food. All maintenance processes are very specific and the machines are complex to maintain. Hygiene and cleanliness must be impeccable and only certain cleaning products and practices are accepted. Under no circumstances should they cause damage to the machines or be harmful to personnel. Furthermore, humidity, which can lead to malfunctions and breakdowns, is a scourge for maintenance teams. The plant's maintenance strategy must be capable of constantly adapting to changing regulations, new production requirements and respect for environmental conditions.
These regulations are put in place in particular to respond to the fears encountered by consumers, who continue to associate the fear of intoxication with industrial food. And, even though public confidence in food brands remains low today, it is notable that there were nearly 15,000 food-related deaths per year in the 1950s compared to 5 today. This very favourable development is due to the increasingly strict standards imposed to guarantee the safety of food, the reinforced health controls and the continuous improvements in manufacturing processes.
Regulations are evolving and becoming more and more demanding in order to guarantee, once again, the safety of consumers but also to regain their confidence. Equipment must be checked regularly to ensure that it is still up to standard and that there are no loopholes. Engineers are always on the lookout for new processes to make food as healthy as possible at national and international level.
In order to be able to respond to and comply perfectly with these challenging regulations, a CMMS tool is essential for the maintenance of equipment and installations.
The unavoidable CMMS
CMMS, or Computerized Maintenance Management System, is a software package that ensures the management of the life cycle of technical equipment, perfect planning of preventive and curative maintenance interventions and improves the collection and sharing of information.
CMMS to maintain equipment and comply with the following standards
A modern CMMS solution allows maintenance departments to manage schedules in real time and to keep track of equipment and past interventions up to date. Manage maintenance ranges and draw up sophisticated maintenance plans. To optimize the stocks of spare parts needed for interventions, by reducing replenishment lead times and lowering the level of stock required, to import documents and data into the application, to take photos, etc.
In the industrial sector, and in particular in the IAA, CMMS is an indispensable aid that is perfectly adapted to the complexity of the machines, as well as to the regulations imposed by governments. Maintenance technicians can have access at any time to the history of each machine's interventions, the official documents and forms to be filled in, the health and safety standards to be respected and, of course, share directly from the mobile application the information collected and intended to be stored.
In addition, it allows the entire production process to be monitored, from plant checks to guarantees and spare parts lists. All parties are informed in real time of the progress and successful completion of each intervention.
The mass of information collected will allow the implementation of predictive maintenance programs. The plant will thus be able to enter a Total Productive Maintenance program, a concept invented in Japan that, through the implementation of eight principles, enables maintenance teams to move towards predictive maintenance that boosts productivity.
CMMS to enter the industry 4.0
The agri-food industry is not immune to the new challenges created by new technologies. This sector is experiencing new ways of producing. This is what is known as Industry 4.0 or more commonly known as the "Connected Factory" or "Industry of the Future". It is in fact the fourth industrial revolution after those of mechanization, mass production and automation. This is the digitization phase. It transforms industry into a global interconnected system in which machines communicate with each other and with humans on a permanent basis: this is the Industrial Internet of Things, IoT.
A major opportunity for the sector, this digital revolution allows the development of industrial activity as well as the creation of jobs. To enter this new era, the food industry must, among other digital tools, definitively adopt CMMS.
Conclusion
Thanks to the data collected, which is immediately transformed into information, analyses can be carried out to facilitate and speed up decision-making. When you want to innovate, gain in productivity and competitiveness, a CMMS solution is an essential aid to organization, communication and decision-making.
By the way, our ambition is to offer an unparalleled user experience. Check it out right away: try CMMS for free. Within 2 minutes, the time it takes to create your account, you'll discover what's newest in this category of software.
You can also benefit from a demonstration led by one of our consultants: book a videoconference
Good discovery and see you soon!
📰 You will also be interested in reading :
Back to the articles