How do I create a quote?
Creating a customer quote in the Yuman maintenance management software is very simple: you can create a quote from scratch or use your quote templates.


Then, you just need to add the title, the customer, the site, then the parts, products and materials required or the description of the service. Add the quantities and adjust the selling price thanks to the automatic calculation of the margin rate. The software also allows you to manage the different VAT rates on products.


CMMS also allows you to manage packages and works, i.e. groups of items to be used together in an intervention.


If you have recurring information to mention to customers, you can use the pre-recorded lines that are added to the estimate in one click.


You also have layout options: line breaks, font size, alignment, list etc. Your quote is fully customizable and you can view the PDF preview at any time.


Finally, Yuman CMMS allows you to send your quotes to your customers in one click ("Email" button). You will then be able to track the status of your quotes: email delivered or opened.


Once the estimate is accepted by the customer, you can add the work to the schedule and prepare the invoicing.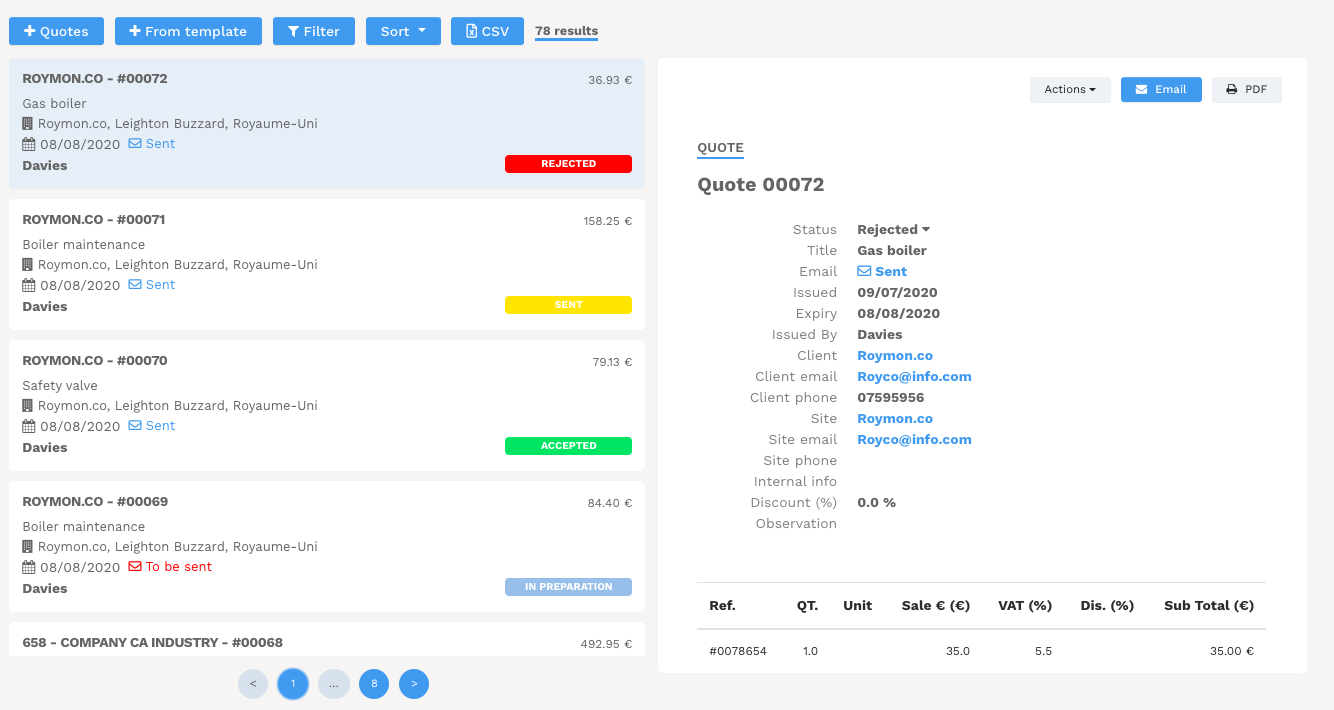 With Yuman, your technicians can also create a quote request directly from the mobile CMMS application. During a maintenance intervention at a customer's site, technicians collect the equipment data, the information requested by the customer, create the quote and save it directly on the software. All that remains is to validate it afterwards.