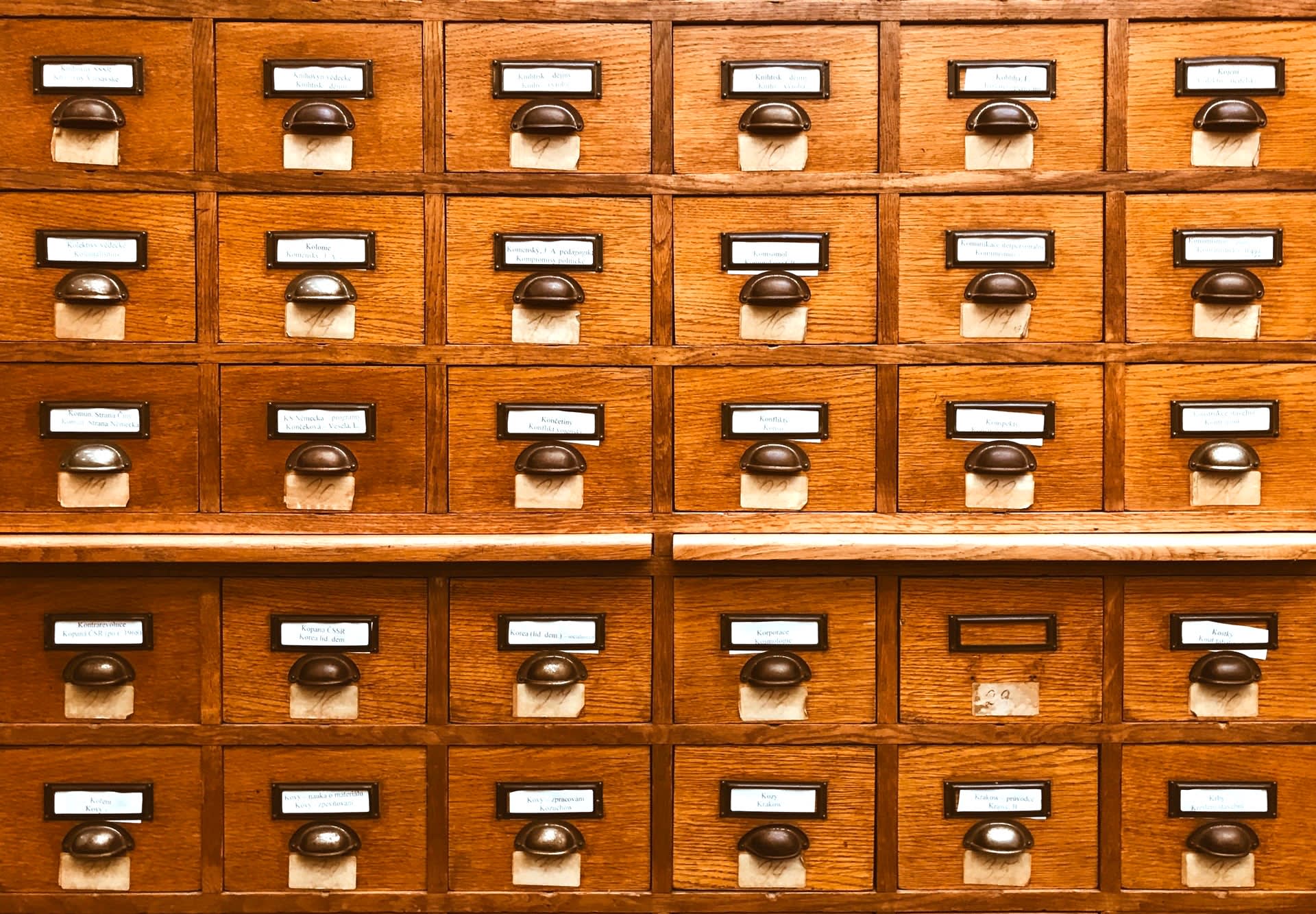 CMMS and data center maintenance
Tuesday 22 february 2022
Data centers are becoming an increasingly important part of our society. In the digital age, data centers are essential to meet the strategic challenges of governments and businesses, as well as to support each of us in our daily lives. Without data centers, there would be no Internet, no emails, no messaging, no telecommuting, and fewer meetings, reservations, shopping, TV shows, music, etc.
To better understand the history of data centers, we need to look at data management. In 1890, Herman Hollerith, the founder of IBM, invented a punched card to record and help calculate the United States census. This first innovation was followed by magnetic tapes, hard disks, data centers and finally Cloud Computing.
Today, the largest data centers exceed 500,000 square meters, or more than 50 hectares! Some of them, like Tahoe Reno 1 of the Switch company in the United States, announce that they are now 100% powered by renewable energy.
However, one may wonder how such data centers can operate without breaking down? In this article, we'll look at the importance of excellence in the organization and monitoring of maintenance operations to ensure 100% uptime and 24/7 data accessibility for customers. We will also discover how maintenance management software - a CMMS - will significantly help professionals in the field in the pursuit of this goal.
The data center sector
Let's remember that data centers are physical places that group together computer and storage network installations (computers, servers, routers, switches, hard disks, etc.). The goal is that this stored data is then shared with its target. When a data center is at the heart of a company, it is referred to as an internal or private network or private cloud. And when a data center is outsourced, it is called a colocation data center, public cloud or cloud computing. The latter can have data shared with several companies or will, more broadly, allow the storage and sharing of this data to the greatest number through the Internet.
According to Allied Market Research, the market share of the data center industry has been estimated at over $187.35 billion in 2020. It is expected to reach $517.17 billion by 2030, growing at a CAGR of 10.5 percent from 2021 to 2030. Such figures can be explained by the deployment of 5G, the rise of the Cloud, IoT (Internet of Things), the development of Artificial Intelligence and automation and finally the need to have an infallible security of its data.
Installed as close as possible to customers to make data transfer more efficient, the multiplication of data center installations is essential. In 2021, the volume of digital data created or replicated worldwide will exceed 64 zettabytes (one zettabyte is equivalent to one thousand billion gigabytes). To meet the ever-increasing demand, a Statista study predicts that this volume will exceed 180 zettabytes by 2025. That's an average annual growth rate of nearly 40% in just 5 years.
To store all this data, the Cloudscene platform has more than 8,100 big data centers in over 110 countries as of October 2021. France is ranked 8th in the world with its 247 data centers. At least 50% of these data centers belong to the giants Google, Amazon, Facebook and Microsoft.
Data center maintenance
To keep a data center running smoothly, the operations team must prioritize 4 key points: power, cooling, redundancy and security. The main challenge for data centers is to make sure that all its systems are working properly, in which case a failure could have serious consequences. For example, in March 2021, the French leader OVH experienced a serious fire. This incident, which could be due to a maintenance error in the UPS, paralyzed nearly 3.6 million websites hosted in their data center. With these strong consequences on its customers and, a few days before the IPO of this operator, this accident was not really welcome for the company.
To avoid any accidents, it is essential to perform preventive maintenance on all its assets. In the server room, servers, storage bays, network equipment (routers, switches, lord balancers, proxies, etc.) and security equipment (firewalls, etc.) must be checked regularly. In order to power all this equipment and keep it running without stopping, data centers need to be supplied with a continuous and large amount of electricity. A check of the power supply is therefore imperative to avoid any failure or fire. It is important to ensure that the electrical cabinets, transformers and inverters, which receive, process and store huge amounts of electricity, are functioning perfectly. Despite the existence of safety generators, this equipment must never suffer from micro-cuts, power surges or voltage drops. To this end, it is vital to check circuit breakers, disconnect switches and thermal relays very frequently.
The other important maintenance task is the management of the heat generated by the servers. Whether the air conditioning and cooling system is air or water based, it is imperative to ensure that the server room is kept between 23 and 26 degrees. The ventilation and/or free cooling systems, as well as the air handling unit, must be cleaned of dust to allow the cold air to reach the servers and must be regularly maintained and checked.
Secondly, the duplication of components, or redundancy, allows for easier maintenance when an asset fails. It is then possible to replace defective or end-of-life parts, or to replace an old part with its new version. Finally, to guarantee the infallible security of all the data stored, a data center must carry out maintenance actions on its security system (entrance lock, camera, etc.). But how to facilitate the implementation of all these maintenance actions? This is what we are going to deal with by addressing the subject of CMMS tools.
The contribution of CMMS for data centers
A CMMS tool, or computer-aided maintenance management, allows you to visualize, plan, analyze and optimize the data collected to minimize the risk of failure of your assets. As a data center professional, CMMS allows you to plan the tasks required by your teams and service providers through accurate analytical reports. The information of each service is listed to allow everyone to work more serenely and efficiently.
This risk prediction allows you to reduce your maintenance costs by intervening before the breakdown. Your assets are thus well monitored and you can consult the history of your actions. In addition to capacity tracking, configuration management and reporting, maintenance software allows for inventory management so you never run out of spare parts, etc.
The maintenance tool can also help optimize equipment safety. Safety procedures can be included in the work assignments, allowing the technicians to be aware of the risks. For example, they will be prepared to overhaul fire suppression systems. Each assignment performed on the security system will prepare your staff for the various inspections.
Conclusion
To conclude, we can safely say that data centers are under a lot of pressure to perform. In the digital age, accidents must be totally eliminated, hence the importance of the role of maintenance and CMMS to help professionals in the field. A good CMMS will be able to evolve with the equipment being monitored and thus guarantee its long-term operation. The more predictive and innovative you can be, the more your maintenance expenses will be reduced and the more you will obtain a significant return. Finally, you will be more competitive by offering a secure and efficient service to your customers.
Back to the articles