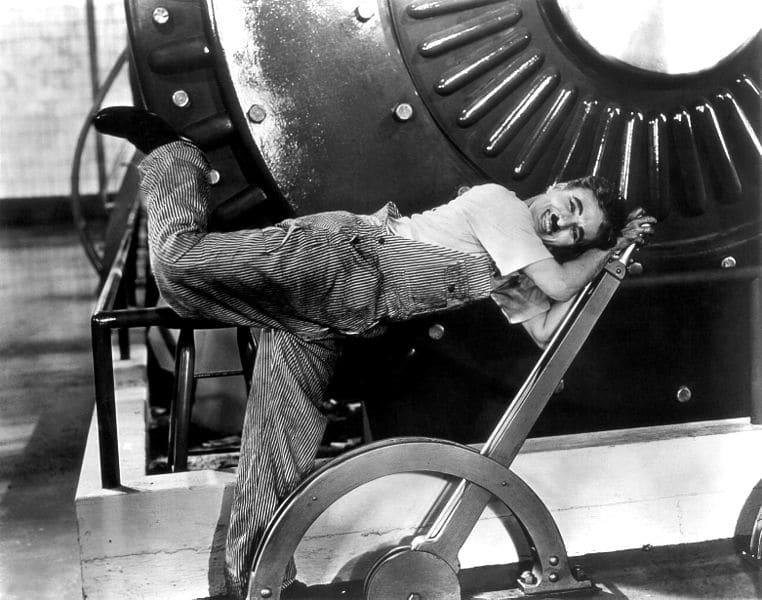 Understanding Computer Assisted Maintenance Management
Monday 11 march 2019
The CMMS concept appeared in the early 1980s with the objective of minimizing downtime of technical equipment. After being dedicated to the field of industrial maintenance, their usage gradually extended to the sector of property maintenance services. This evolution then led the solutions to turn more and more to the management of technical teams in association with the management of the life cycle of technical equipment.
The contribution of disruptive technologies in the mid-2000s, smartphones, 3G/4G wireless networks, clouds and SaaS, has enabled a rapid increase in the services provided by the latest generation solutions, while drastically reducing adoption and ownership costs. The use of CMMS is an increasing phenomenon that has become a standard.
What does a CMMS handle ?
Computerized Maintenance Management System (CMMS) means that all maintenance operations and processes will benefit from computerized, automated and greatly facilitated and accelerated processing. Some of the common CMMS features are:
• Installed equipment stock: inventory, location, technical data sheet, history, etc.
• Requests for intervention: any authorized person can report any anomaly on the web
• Corrective maintenance: intervention order or work order
• Preventive maintenance: systematic and/or conditional interventions
• Predictive maintenance: in association with sensor networks, Internet of Things (IoT)
• Technical team planning: availability and skills management
• Spare parts: nomenclature, monitoring, procurement
• Contracts: maintenance ranges, maintenance plans, invoicing
• Cost tracking: Labour, travel, parts, etc.
• Key performance indicators (KPIs): statistical data on activity
Mobility, geolocation, storage in the cloud, instant information sharing are now a must for CMMS solutions in order to guarantee effective monitoring of operations occurring remotely over large geographical areas, to communicate easily with customers and to collect and store information consisting of technical and financial data directly.
The benefits
The management of work orders via a CMMS makes it possible to keep in a single database all the maintenance works carried out with, for example, the status of the interventions, deadlines, time spent on site, etc. Taking into account the service life of the machines is also an essential element. It is important to maintain equipment at an optimal level of operation in order to create a safer working environment for all.
Maintenance management must be mobile: it is very important to understand that technicians need to have access to their work information at any time and in any place. Having all available information on transport and planned interventions in the field is a necessity in their daily work. The computerized organization of tasks allows a better reactivity and therefore an increase in customer satisfaction. Hence it is essential for companies in the sector to use a CMMS that perfectly manages mobility.
In this sector, the emergence of mobility has indeed been a major disruption and CMMSs are now classified into two categories. On the one hand, older generation software that continues to face difficulties in taking mobility into account. And on the other hand, those of the new generation who, like Yuman, have placed mobility on smartphones at the heart of their solution and have made it the essential lever for the digital transformation of maintenance companies.
Yuman provides technicians an access to the application on their smartphones: they can complete work orders, access equipment history, order spare parts, record the information needed to prepare quotes, prepare invoices, etc.
Not only does mobile technology increase the ability to communicate, resolve and close incidents, but it can do a lot more. With Yuman it is not only the technicians who use mobility: managers also benefit from it and follow the operations directly from their mobile phone. Organizations that embrace a CMMS like Yuman and turn to mobile technology speed up their turnaround time, reduce costs, deliver a superior customer experience, and unlock potential growth in business.
Analyzing, which also involves monitoring, (as an example KPIs analyze the desired performance to achieve a goal) allows you to visualize historical progress and achieve objectives by ensuring that each task is completed.
Yuman was designed and conceived as a latest-generation CMMS software. The software promotes collaboration between technicians and managers through centralized data exchange. These are stored in the cloud, which avoids the risk of information loss and makes them available at any time. This is a considerable advantage for all stakeholders: customers, technicians and managers. It also allows maintenance providers to provide better service to their customers, based on responsiveness. Appointments are scheduled and technicians' movements optimized through mapping.
Improving customer satisfaction
It's a fact : the end customer and the field technician have both moved into the digital age. Clients are therefore demanding faster and better administrative processing. This requires a stronger need for communication. Customers of maintenance providers must follow and understand the main steps of the maintenance cycle (before, during and after). The presence of the "start" and "stop" buttons on our Yuman CMMS allows us to obtain this information in real-time and transmit it to the customer.
As its name suggests, Yuman is a CMMS that puts people first by giving them a detailed view of the day's agenda and reducing administrative burden. As a B2B enterprise, we believe that we can improve the lives of service providers in an efficient and profitable manner. We invite you to try our CMMS, with a free trial so that you can see how the software can match your needs.
Conclusion
CMMS has therefore become an essential tool for any company - whatever its size - to differentiate itself in increasingly competitive markets. For maintenance service providers, setting up a CMMS means digitizing service vouchers and, more generally, digitizing all company processes, drastically reducing operating costs, increasing productivity and customer satisfaction.
By the way, our ambition is to offer an unparalleled user experience. Check it out right away: try CMMS for free. Within 2 minutes, the time it takes to create your account, you'll discover what's newest in this category of software.
You can also benefit from a demonstration led by one of our consultants: book a videoconference
Good discovery and see you soon.
📰 You will also be interested in reading :
Back to the articles