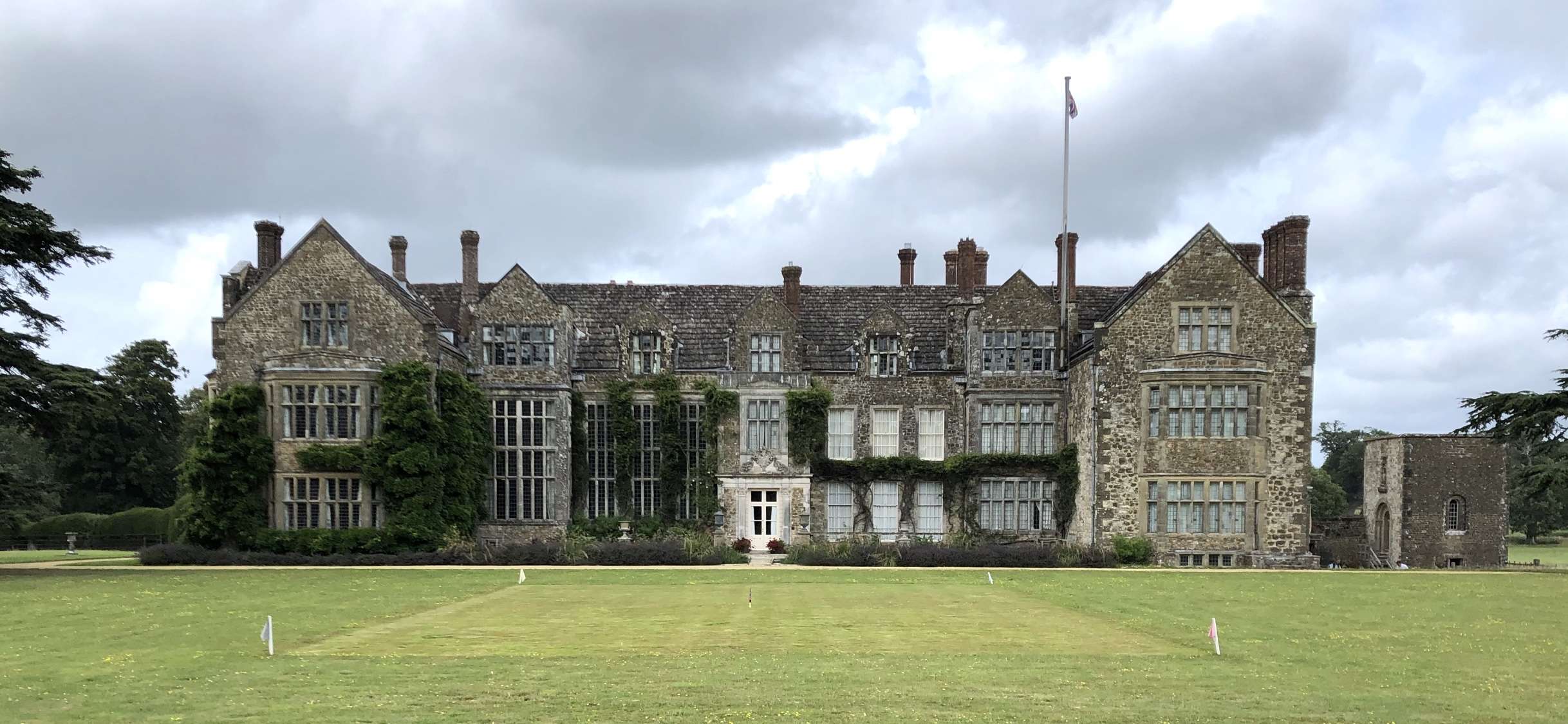 Regulatory Controls and Audits - Episode 3: The United Kingdom
Tuesday 28 april 2020
After visiting Belgium and Switzerland, we are now continuing our European tour of standards and regulations for the maintenance and inspection of technical equipment via the United Kingdom. Let's take a double dose of... phlegm and eccentricity and off we go.
> CMMS and regulatory controls in Europe
Which law applies to each piece of equipment? How often must they be inspected? Who must carry out the inspections? From one country to another, if the questions are the same everywhere, the answers often differ and the role of CMMS remains essential: to facilitate compliance with regulations, to allow the digitalization of controls and audits, to eliminate administrative paperwork and re-entry, to gain in efficiency.
We will first present an overview of the regulations and their application in the United Kingdom for the following technical assets:
Lifts and other lifting equipment
Heating installations
Fire-fighting devices
Electrical equipment
Security installations and alarms
And, we will then come back to the essential contribution of a modern CMMS, i.e. cloud, SaaS, web and mobile to both organize maintenance operations and plan and monitor regulatory visits.
Elevators and other lifting equipment
In the United Kingdom, lifts carrying mainly passengers to a workplace are subject to the Lifting Operations and Lifting Equipment Regulations (LOLER) and the Provision and Use of Work Equipment Regulations (PUWER), both of which date from 1998 and are derived from the Health and Safety Executive (HSE) Regulations.
These UK regulations refer to equipment in the workplace. LOLER focuses mainly on lifting equipment and PUWER on all work equipment in general. They provide a framework for periodic inspections and define their frequency.
As a general rule, the inspection of lifting equipment must take place once a year. However, equipment carrying persons, such as lifts, are inspected every 6 months as they are more hazardous. Lifting accessories are inspected every six months. Lifting accessories are understood to mean equipment not incorporated into a machine and placed between the machine and the load, such as slings, spreaders, self-locking clamps, magnets, suction cups and lifting keys.
These examinations must be carried out by a competent person. The UK authorities specify that "a competent person" must be independent and impartial in order to make objective decisions and must have knowledge and expertise in the field in which he or she works. Thus, the official inspector and the maintenance technician who carries out the maintenance must be clearly distinct.
Following the periodic inspection, the inspection register must be updated and the expert is obliged to report any defects found to the owner of the equipment, but also to the law enforcement authority, if any.
The HSE also requires that maintenance work on lifts must be carried out, the frequency of which is set by the competent person in charge of the technical inspection. It emphasises that preventive maintenance is intended to ensure that lifting equipment is in good working order on a daily basis and that it reduces the risks associated with wear and tear or deterioration. In the event of exceptional circumstances such as major damage, failure or a long period of non-use, the frequency of such preventive interventions may vary.
Heating installations
The United Kingdom occupies a significant position in the world boiler market. The country has more than 26 million boilers installed in 2017, almost all of which are gas condensing.
British gas installations are regulated and must obtain a safety certificate (CP12) through a gas safety inspection that must take place once a year.
The purpose of this check is to inspect all gas appliances in a home, particularly boilers. It must be carried out by a certified Gas Safe engineer.
For oil tanks for commercial or domestic use, although they account for a smaller share of the UK market, the Federation of Petroleum Suppliers (FPS) recommends that owners plan to have an inspection once a year. It should be carried out by a technician approved by the Oil Firing Technical Association (OFTEC).
Similarly, it is recommended that the owner should carry out a regular visual inspection to check that there are no abnormal occurrences such as cracks, leaks, rust, etc. that would require preventive maintenance to avoid any incidents or accidents .
It is indeed essential to ensure the condition of the tank, given the environmental impact that a leak could cause, which would also result in a substantial fine and very high clean-up costs for the owner of the contaminated site.
Firefighting equipment
According to British Standards 5306-3 of 2009, fire extinguishers must be checked once a year by the maintainer and a thorough maintenance must take place every ten years.
In addition to these mandatory inspections, employers in companies are required to carry out a visual inspection once a month. This means that CMMS with its maintenance plans and its mobile application will be of considerable help in this area in planning and monitoring these technical rounds.
Electrical installations and equipment
The Health and Safety Executive (HSE) regulations in the United Kingdom require periodic inspection of electrical installations at the following frequencies:
Every 5 years for companies
Every 5 years for rented properties and when there is a change of tenant
Every 10 years for private homes
The inspection shall be carried out by a specialised competent person and a report on the condition of the equipment shall be provided at the end of the inspection.
In addition, in working environments preventive maintenance must be carried out at least once a year by a maintenance company.
Security installations and alarms
BS 4737 states that intruder alarms are subject to mandatory periodic inspection to check the compliance and condition of internal components and sensors.
Audible intruder alarms are inspected by a competent person once a year while those connected to a monitoring centre are checked twice a year.
With regard to fire alarms, UK regulations only stipulate that the system must be properly maintained. However, the government recommends following standard BS 5839, which recommends an inspection of the fire alarm system by a specialist every 6 months.
The benefits of CMMS for complying with regulations
The main objective of these periodic inspections is to ensure that the equipment remains in perfect conformity throughout its life cycle. A major malfunction may result in the temporary shutdown of the device and, in some cases, permanent shutdown and complete replacement may be required. Regulatory requirements may thus lead to a significant financial loss for the owner(s).
When the number of technical assets becomes massive and the technical teams in charge of their maintenance expand, it becomes impossible to remain organized without the contribution of a CMMS. The owner and the maintenance company find themselves confronted with an exponentially increasing amount of information, such as maintenance frequencies and durations, types of maintenance ranges to be applied, notices, plans, diagrams, photos, equipment description sheets, regulations to be respected, etc., for each installation. In this field, only a CMMS, carefully selected from among the best, will be able to both organise maintenance operations and plan and monitor regulatory visits.
The CMMS will develop, structure and record the maintenance data repository :
Complete inventory of the technical assets under its responsibility
History of all events that have occurred at the equipment: breakdowns, shutdowns, replacement of parts, consumption, measurements, visits, etc.
Updated schedule of maintenance actions to be carried out detailing within the maintenance range all the actions to be carried out
Up-to-date schedule of checks carried out
All necessary information collected and shared in real time
Regulatory forms attached directly to each piece of equipment
Digital control registers, available to all stakeholders
This information must be shared between all the actors of the maintenance: the technical manager, the manager and/or dispatcher of the maintainer or subcontractor and last but not least, the maintenance technician in charge of the maintenance and repair of the equipment. They must be accessible at any place at any time.
By the way, our ambition is to offer the best CMMS on the market and to provide an unrivalled user experience. So don't hesitate to give us a try right away: try CMMS for free. In 2 minutes you will find yourself in what is the most modern today for this type of tool.
Good discovery and see you soon !
📰 You will also be interested in reading :
Regulatory controls and audits in Europe - Episode 1: Belgium
Regulatory controls and audits in Europe - Episode 2: Switzerland
Regulatory controls and audits in Europe - Episode 4: France
Keynote CMMS Yuman
Back to the articles