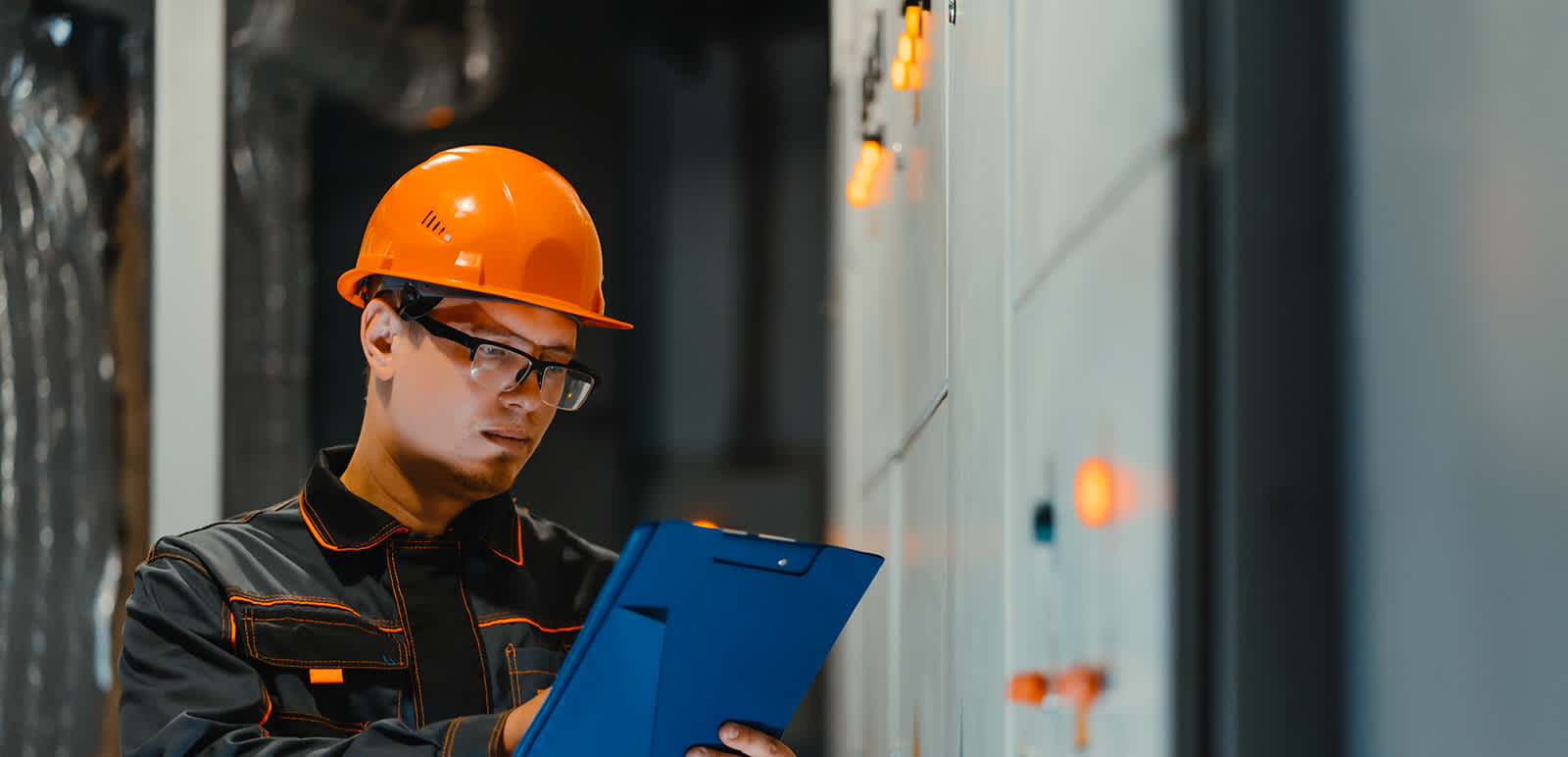 The benefits of a successful preventive maintenance
Wednesday 05 june 2019
Property maintenance and industrial maintenance technicians divide their time between two types of interventions: curative and preventive. Preventive maintenance cannot be limited to maintenance based on regulatory requirements and must be considered a full-blown branch, which makes possible to preserve the full potential of equipment and machines through periodic maintenance, inspections and checks.
Therefore, it is also called proactive maintenance: the aim is to anticipate operational stoppages, to improve the work conditions of the teams, the comfort of the users and the safety of everybody.
Let's take a simple example: your car. Oil changes and regular maintenance are part of preventive maintenance that ensures your car is running properly and without unexpected failure. If you ignore this schedule, your vehicle will lose value, safety and comfort and its failure rate will increase. The same applies to machines located on industrial production sites as well as in residential or commercial buildings in which we live and work.
In this article, we propose to redefine the key elements of successful preventive maintenance, and how CMMS will enable you to perfectly meet these challenges.
Benefits of preventive maintenance
For the customers
Preventive maintenance will enable to maintain equipment in operational condition and to limit unplanned downtime through periodic maintenance visits. Thus, customers will benefit from a reliable installation, ensuring greater comfort (no heating failure for example) and better safety (limited risk of accidents). It also extends the life cycle of technical assets, saving owners from costly investments.
For technicians
Early planned preventive maintenance that is carried out well and properly monitored will drastically reduce the associated stress with emergency repairs done under the double pressure of the manager and the customer. It strengthens the safety of workers, as the machine behaviour is better controlled and the tasks to be performed are better supervised. Well organized, it provides significant time savings for the technician on the field, who is less frequently confronted with difficult or even impossible problems to solve. Last but not least, machines are in better condition, making it easier to repair if an incident happens anyway.
The perfect appropriation of the mobile CMMS application by the technicians is key as it is the mobile APP that provides instant recording of maintenance actions carried out and gives access to the equipment's digital maintenance logbook. However, mobile off-line APP remains the poor cousin of older generations of CMMS.
Using CMMS while in mobility enables instant recording of maintenance actions and gives access to the equipment digital service record for easy diagnosis. All these elements will foster a more secure and serene intervention, by letting time for analysis and by generating less stress and less risk in front of the equipment.
For maintenance service providers
Good management of preventive interventions directly reduces labour and travel costs, for example by gathering the interventions geographically or by type of installation.
It also leads to significant customer loyalty through the signature of regular maintenance contracts and low equipment failure rates. In addition, mastering the planning of maintenance interventions makes the service provider proactive by reminding his customers of the upcoming deadline of upkeep. This way, the customer no longer must worry about making an appointment. Optimizing this part of the activity will be a growth driver for the maintenance provider, who will be able to provide a quality service.
Finally, preventive intervention planning enables the maintenance provider to carry out regulatory interventions on time and to assign teams according to their skills and workload. A few months out forecast can help anticipate recruitment needs, depending on business forecasts and deadlines of the upkeep contracts appearing on CMMS's schedule.
Need to have the latest generation of CMMS software
Managing preventive maintenance can no longer be done effectively without software that can support these complex processes. Cloud storage combined with perfect mobility management has thus become essential to handle the planning and follow-up of maintenance work.
CMMS covers all these operations by facilitating the handling of this complexity. On the one hand, the method is based on the inventory of equipment assets, including their description, initial commissioning date, photos, instructions, digital service record. On the other hand, the library of maintenance and service ranges incorporates the catalogue of preventive maintenance actions offered by the service provider according to its field: heating, air conditioning, refrigeration, multi-technical, lift, fire detection, etc.
To structure the maintenance operations, this information will be gathered within the maintenance plan. The maintenance plan is the detailed planning of the maintenance actions to be carried out on a piece of equipment. It lists the technical assets concerned, the maintenance operations to be carried out and their recurrence, the time required to achieve each task. It is also possible to pre-assign a technician, to specify the consumables needed, to pre-book the required materials to perform the task.
Then, automatically or by manual action, preventive work orders are generated, planned and assigned to the technicians according to their availability and skills: it is easy as child's play. No more mistakes are possible!
Conclusion
Perfect control of preventive maintenance is crucial to the success of a maintenance service company. This proficiency inevitably requires the choice of an application able to manage complexity while bringing all the simplification expected by each user.
CMMS perfectly meets the challenge by offering a digital and mobile platform. The proper management of preventive interventions brings many benefits to the maintenance provider, in terms of quality of service, comfort and safety delivered to occupants and users as well as equipment efficiency. It is necessary to rely on a digital and mobile tool to succeed in this strategic area for owners, managers, maintenance service providers and their subcontractors.
To go even further in the process of service optimization, predictive maintenance now opens new perspectives. We can also support you in this process and we will address this topic very soon.
By the way, our ambition is to offer an unparalleled user experience. Check it out right away: try CMMS for free. Within 2 minutes, the time it takes to create your account, you'll discover what's newest in this category of software.
You can also benefit from a demonstration led by one of our consultants: book a videoconference

Good discovery and see you soon on Yuman.
📰 You will also be interested in reading :
Back to the articles