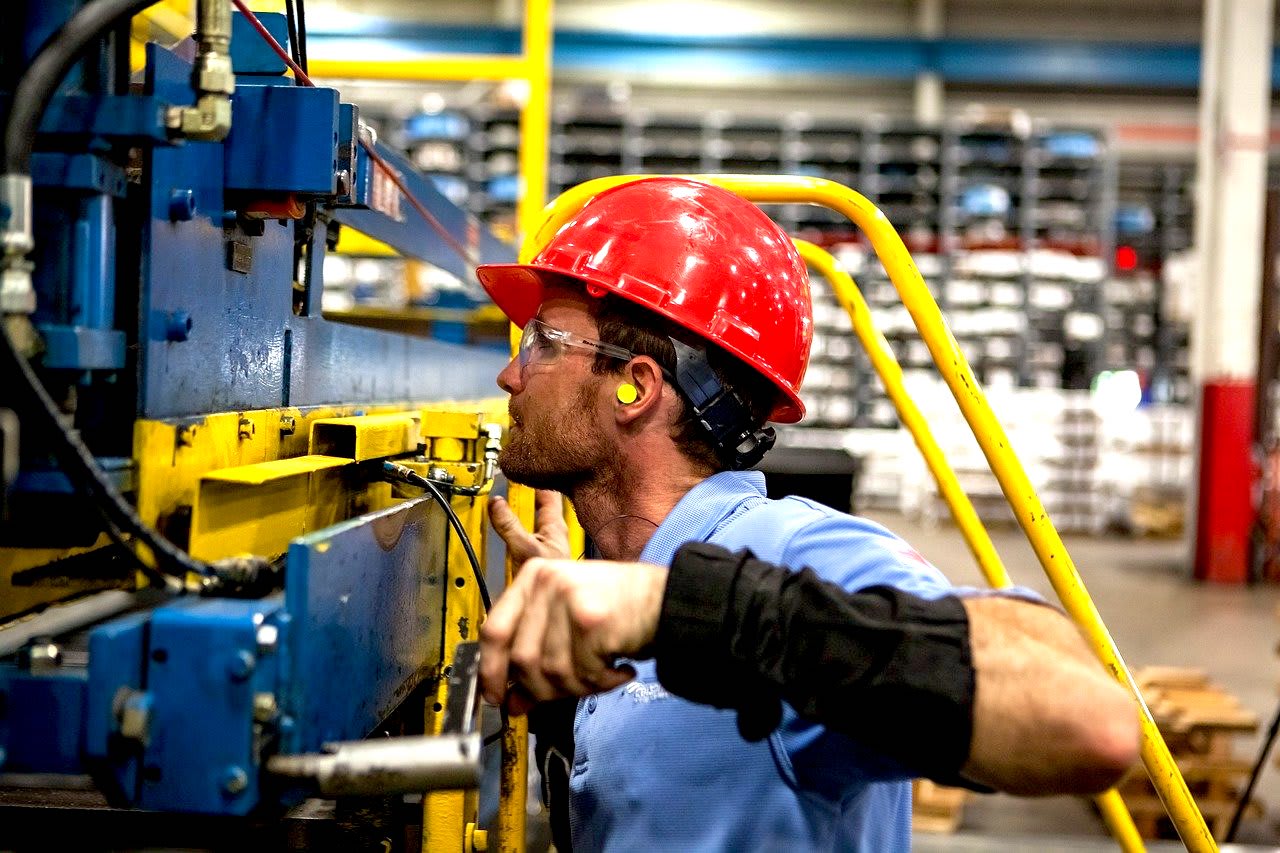 Maintenance management in companies: everything you need to know about CMMS software before you start
Friday 22 april 2022
CMMS or computer-aided maintenance management plays an important role in the productivity of a company in any sector, such as industry or real estate, for example. The CMMS, a digital computerized solution, has many functionalities allowing the management of services and production equipment. Are you seriously considering the implementation of a CMMS software in your establishment?
In order to support you in your project, consult our article. We decipher everything you need to know about  CMMS in companies.
CMMS in companies: what are the advantages of CMMS software?
The advantages of a CMMS are significant in terms of optimizing a company's productivity: control of facility maintenance costs, equipment visibility, personnel management, knowledge sharing, monitoring of regulatory controls, and optimal management of parts inventory.
CMMS: a solution for monitoring regulatory inspections of equipment in companies
The follow-up of regulatory controls of all production equipment is a key element. The controls allow to check the state and the compliance of the installations. The protection and safety of technicians at work are at stake. Regulatory controls are mandatory and are the responsibility of the company's manager.
A CMMS software allows a strict follow-up of these controls thanks to a flawless traceability.
CMMS: a computerized solution for parts inventory management
Inventory management is also an important factor in the productivity of an activity. A machine breaks down and a spare part is missing? The production line is forced to stop at great cost. The installation of a CMMS allows a rigorous management of all types of spare parts. An alert informs you of the minimum threshold reached and invites you to place an order.
CMMS: implementation of a computerized maintenance management solution
The implementation of a maintenance management tool is an important step in improving the management of your teams. How to set up a CMMS? This installation requires the respect of a precise process for your CMMS project:
Drawing up the specifications.
Training in CMMS for all the company's departments.
CMMS: maintenance management and specifications
The drafting of the specifications requires an upstream reflection of your needs in terms of desired functionalities. What is the expected result? Who will use the CMMS software? What will be the needs of future users? Carefully determine the features that are useful for your activity. Don't hesitate to talk to other CMMS customers.
CMMS in companies: training users in CMMS
The arrival of such a management tool can be a hindrance for teams of employees. The most important thing is the quality of the training that will be offered to them:
An efficient method for planning maintenance interventions on equipment
Mastery of spare parts inventory management
Customer invoicing, drawing up estimates, customer signature
Sharing of technical knowledge
Monitoring of production equipment
Relationship with suppliers
The training of future CMMS software users remains essential. It allows for consistency in the use of the software tool.
CMMS: characteristics and functions of a computerized solution
What exactly is CMMS software? Here is a definition of CMMS.
Maintenance management in companies: what is CMMS?
CMMS is an innovative IT solution. This digital tool allows you, as a company manager, to optimize the productivity of your activity thanks to a rigorous management of the maintenance of all your production assets. It is essential to ensure that your production machines are always working properly. A production line stoppage can be very costly. The application of CMMS concerns all sectors. All the participants of the various services of a company are concerned.
CMMS: how does CMMS software work?
A CMMS software has several functionalities that meet your needs:
Management of production equipment maintenance
Management of parts inventories and therefore stocks
Management of team task planning
Management of the human resources department
Management of the purchasing department
Management of personnel absences
CMMS software has an intuitive and easy-to-use interface. After training, this tool is very accessible to all potential users.
CMMS in companies: choosing your software
To make your CMMS implementation project a reality, think about the choice of software. How to choose your CMMS software? There are two possibilities:
The CMMS hosted within the company: this is the client/server model which represents a significant investment. You will have to buy the server, the software and various equipment. Regular updates of the software are performed. In case of concern, you have a qualified IT department at your disposal.
Online CMMS with hosting outside the company: in this case, the software publisher manages the hosting and all the data in a secure manner. This solution is the most commonly used.
CMMS: what are the different CMMS software?
A whole range of CMMS software is available:
CMMS with an ERP
OpenSource CMMS
CMMS with Excel
Online CMMS
CMMS in companies: what is the price of a CMMS software?
The management of equipment maintenance is expensive. Integrating a CMMS in your work organization is to ensure a certain return on investment. By definition, there are no free CMMS tools.
The price of a CMMS is fixed per user for a given period. Choose a SaaS subscription and benefit from a quality relationship with your software publisher. For a subscription per user and per month, count between 30 and 70€ HT according to the chosen functionalities.
For a better transparency, the prices displayed by the CMMS software editor must be made public and accessible online by all. Before signing, make sure that no price revision clause is included in the sales contract. The different licenses (all types of users) must be at the same price.
CMMS in companies: what does a CMMS software subscription consist of?
The price of the subscription includes all of the following:
The various user licenses
Hosting in a DataCenter
Unlimited storage of all types of information
Permanent monitoring of the servers
A telephone support available quickly
Application maintenance
Improvements provided
The presence of a consultant informed of the characteristics of your activity
CMMS in companies: conclusion
In the era of digitalization of companies, the transition to the use of a computer-assisted maintenance management is necessary: for a better control of maintenance costs, a controlled management of your teams, a precise management of your equipment, a functional production chain, an optimal customer satisfaction.
Back to the articles