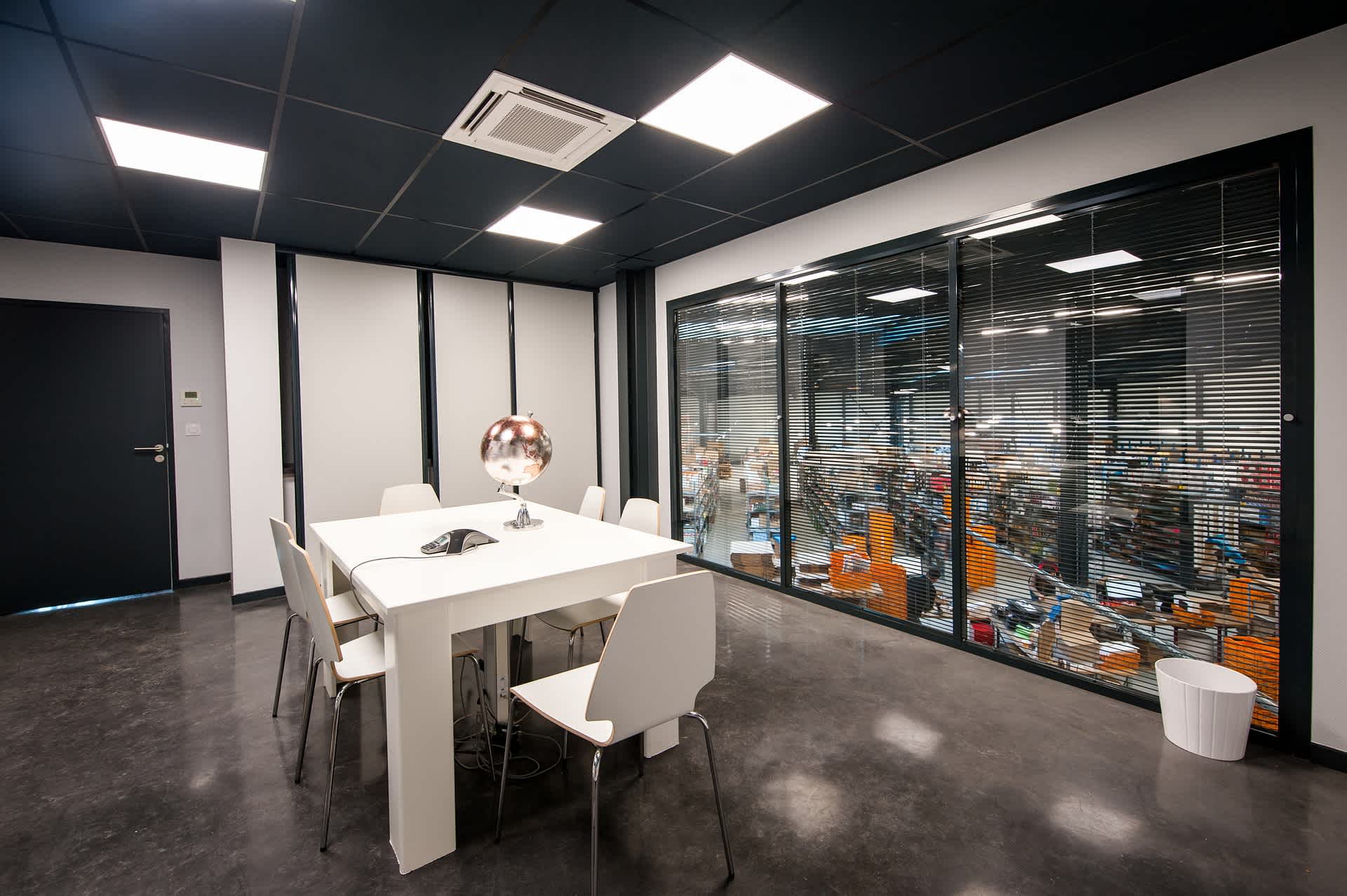 Implementing Proactive Building Maintenance
Monday 18 october 2021
Neglected maintenance of a property systematically leads to increased energy and operational costs, potentially unsafe operating conditions, possible legal penalties, and decreased employee performance. All this, not to mention its negative impact on the value of the building itself...
To avoid this situation, property managers need to implement a proactive maintenance program based on CMMS, a Computerized Maintenance Management System.
In this article we will describe how this can be done in practice. The context here covers a situation where the property owner/manager - the Property Manager - wants to set up an internal maintenance team. If the maintenance work is outsourced to a professional property/facilities management company, it will be their responsibility to define the workflows.
Identify the technical asset base
To understand the extent of a building's assets, the first step is to establish a technical asset register: a list of the components that make up the property. The asset register can include every major component of the building or only those assets that require regular attention in the form of inspection, maintenance, servicing, cleaning or replacement.
The specific details and format of the asset register may vary, but it generally contains information such as:
The equipment name and unique barcode/identifier (such as a serial number)
Its location
Date and price of acquisition
Manufacturer's information (manuals, instructions, etc.)
Maintenance history
Needless to say, this asset record should be digital and stored within your CMMS (Computerized Maintenance Management System) software.
Gather asset management information
Proactive maintenance seeks to minimize equipment failure by first identifying the factors that lead to equipment failure, and then scheduling activities that will reduce performance degradation. This information comes from several sources, such as equipment manufacturer guidelines, equipment history and records.
Gather equipment manufacturer manuals
Manufacturers' guidelines provide a wealth of information for maintenance teams. Among other things, they provide a baseline for maintenance frequency and recommend ideal operating conditions for each piece of equipment. This is critical data for maintaining facilities such as HVAC systems, vehicles (if applicable) and all types of mechanical and electrical equipment in the asset register.
Collect equipment history
Equipment repair and maintenance data collected over time reveals a pattern of failure, expense and repair. This is another valuable source of maintenance data. From maintenance logs, charts and other records, the maintenance program person will gain useful information about usage patterns, recurring problems, spare part requirements and the criticality of each piece of equipment.
Formulate the maintenance program
An effective proactive maintenance program is designed to make optimal use of available resources (human resources: the technical team, material resources: spare parts and tools needed for maintenance and possible repairs). This requires the planning and scheduling of tasks, a task that will be entrusted once again to your CMMS.
Planning and scheduling tasks
Because of the multitude of potential tasks that can be expected, careful planning is essential to ensure smooth operations and avoid excessive equipment breakdowns. The property/maintenance manager should focus on scheduling inspections and planning maintenance frequencies (i.e. weekly, monthly, quarterly, semi-annually, annually). Much of this planning will be done based on information gathered from equipment manufacturers.
Despite all efforts, unforeseen situations will arise, so it is unrealistic to assume that 100% of maintenance activities can be planned without fail. A more realistic approach to a good proactive preventive maintenance programme would be to aim for an 80/20 split between planned and unplanned maintenance. This ratio will need to be monitored closely as it is a very accurate factual measure of the effectiveness of your maintenance.
All this may seem a bit complex. The best way to address these points is to automate the maintenance workflow by implementing cloud-based maintenance management software, which brings us to the next point.
Using CMMS and other tools
Using a CMMS system makes it easy to collect, store all maintenance information in one place and allow users to create maintenance schedules with a few clicks. The CMMS will also easily get the information to the right person, in the right place, at the right time.
However, there are several types of CMMS available today - and not all have the same functions and capabilities. This can make it difficult to find the best solution for a company. Nevertheless, the main features to look for are a user-friendly interface, a service request portal that allows people to easily submit maintenance tickets, work order management, spare parts inventory management and a detailed reporting system. Support for predictive maintenance is a plus, but not all building managers will need it. Last but not least, the CMMS must be cloud-based and make ample room for mobility through a smartphone application that is both complete and quick to use by all those involved.
Setting up the maintenance team
At this stage, the property manager should have a clear idea of the work to be done. They know what types of maintenance work need to be done, how to do it and at what intervals. The next step is to hire a team of qualified staff to carry out these tasks. The size of the maintenance staff varies according to the size and complexity of the building in question.
The interviewing and recruitment of maintenance staff can also be done in-house or by a recruitment agency.
Implement and deliver the programme
At this stage, the PM (Preventive Maintenance) programme is ready to be implemented. Ideally, staff have been fully trained in the new technologies to be used and have been introduced to the agreed processes and procedures. But trying to implement so many changes at once can become problematic. Therefore, the property manager may consider implementing the performance management programme in stages.
It is possible to start with a pilot for part of the team or to start with a few technical assets and then expand the spectrum of usage over time. This agile iterative approach will allow the team to gradually make observations and give feedback that will help refine the programme.
A preventive maintenance programme should always be subject to continuous improvement. Information gathered from staff comments, work order information and other reports will also help to identify strengths and weaknesses.
Final thoughts
Implementing a proactive building maintenance programme takes time, commitment and effort, but it is well worth the effort. Using modern tools such as CMMS software will help streamline the process and allow the property manager to automatically track maintenance information without adding to their daily workload.
Back to the articles